This is a little project I've been working on for a few weeks. A pretty little lacy shawl, crocheted with ivory wool. If you go to
Lions Brand
web site.. they have numerous free patterns.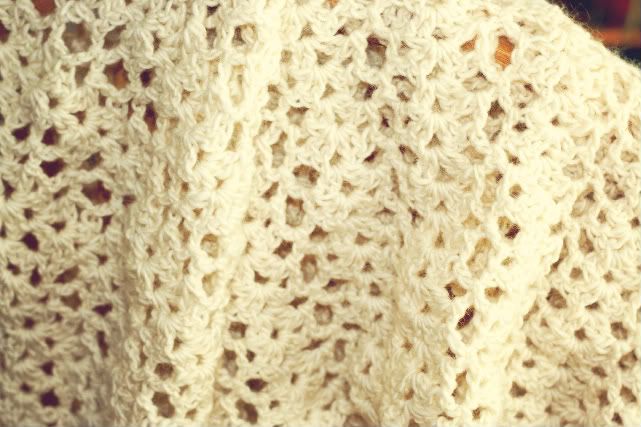 We had such a beautiful evening the other night. I was sitting out on the patio enjoying it and my tree's were full of little yellow birds flying all around.
Western Tanagers
. I tried taking a few photo's but they were just too busy flying around and hiding behind leaves and branches. Tanner was surprisingly mellow just laying on the lawn and watching them. Usually he is running circles and trying to catch one, so I zoomed in on him. Do you think he knows?
"Blessed are those that are too busy to worry in the daytime and too sleepy to worry at night" Leo
Aikman