Sleek and simple seem to be on everyone's creative minds lately.    Quick and easy.  Not sure why… but it seems to be the Mod thing right now.    I still like making a little more detailed cards…  but the simple ones are pretty fun, too…    You'll probably see a combination of both from me in the future.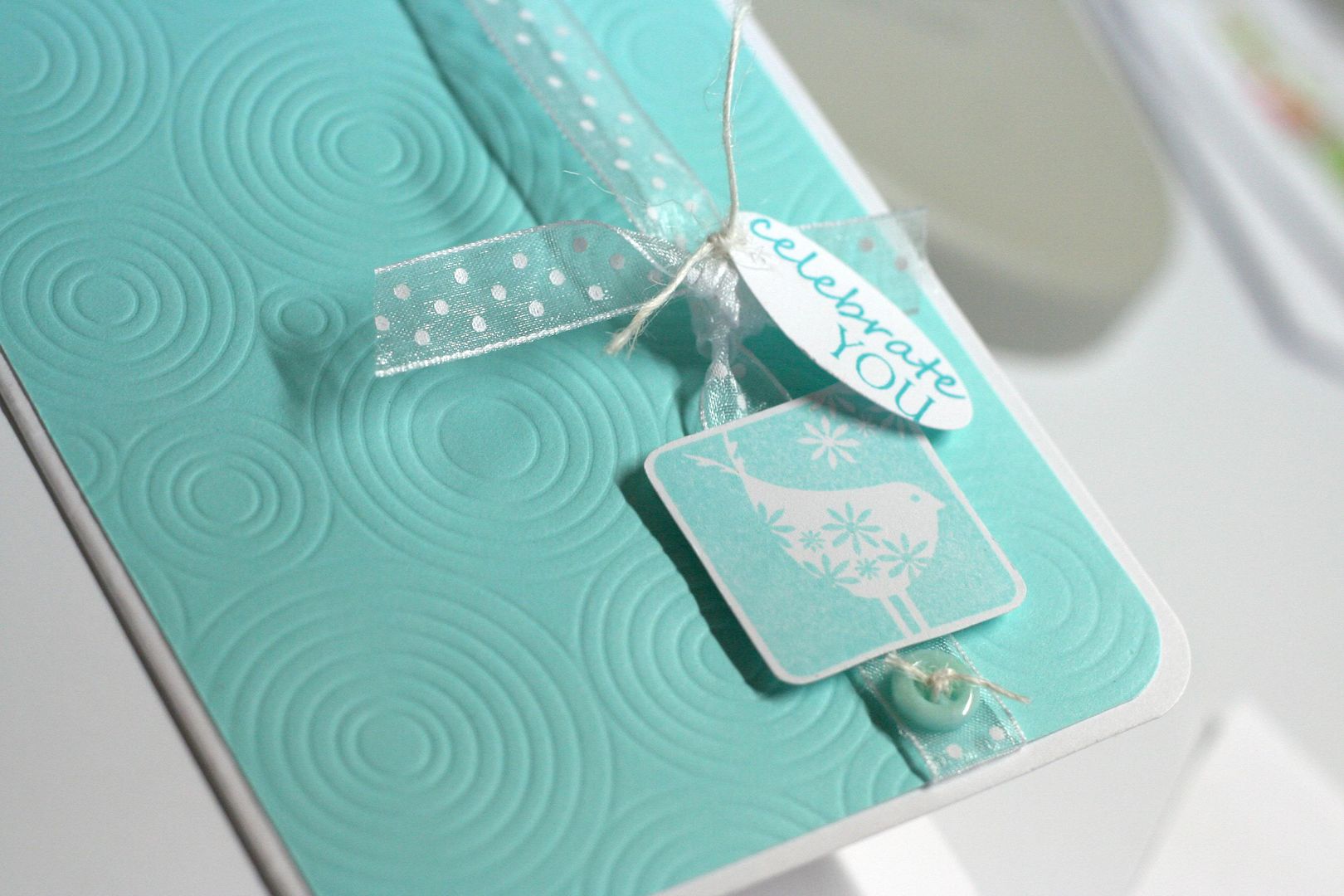 Products used:    CTMH – Breeze, Ocean.  Button. Twine. Ribbon. Papertreyink – Take 3 – Summer.  SU punch. emboss plate – PTI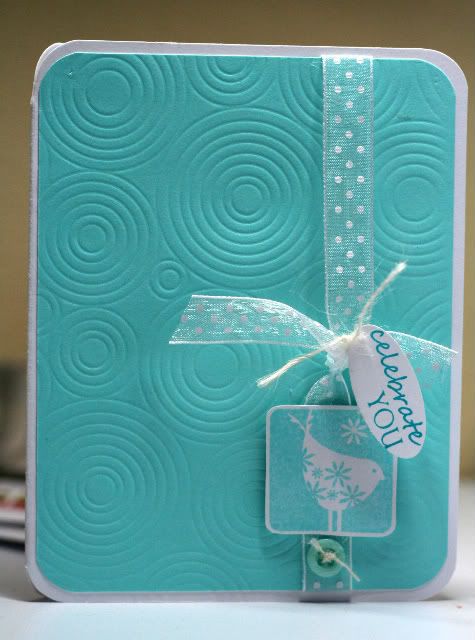 "I have only to take up this or that to flood my soul with memories."
Dorothee DeLuzy