I'm really liking this PTI stamp set – Sweet Pea. I have loads of ideas forming in my brain.
Sweet pea
(
Lathyrus odoratus
) is a
flowering plant
in the genus
Lathyrus
in the family
Fabaceae
(
legumes
), native to the eastern
Mediterranean region
from
Sicily
east to
Crete
.
It is an
annual
climbing plant, growing to a height of 1-2 m where suitable support is available. The
leaves
are pinnate with two leaflets and a terminal tendril, which twines around supporting plants and structures helping the sweet pea to climb. The
flowers
are purple, 2-3.5 cm broad, in the wild plant, larger and very variable in colour in the many
cultivars
.
Sweet peas have been cultivated since the
17th century
and a vast number of cultivars are commercially available. They are often grown by gardeners for their bright colours and the sweet fragrance that gives them their name.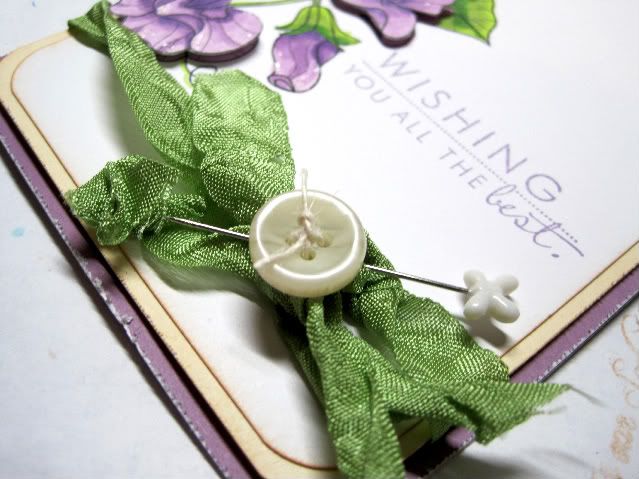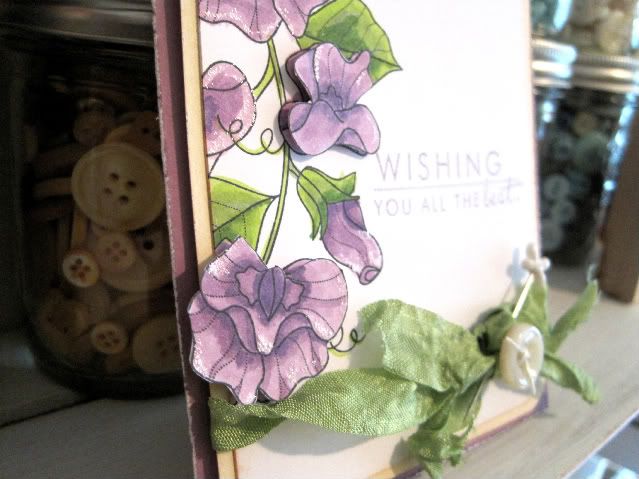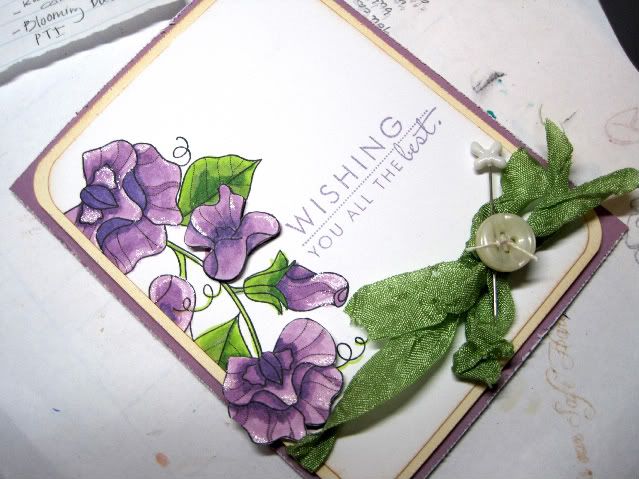 Products Used:
CTMH
– Petal, Vanilla Creme.
PTI
– Year of the flower – Sweet Pea. Bluebird lane (Etsy)– ribbon. Button. Twine. Pin. Copics. Stickles. Corner punch.
"Joys divided are increased"