The cutest little boy I know stayed with me Friday night. We played outside, Ate Carmel Corn, watched Nemo and Shrek and went to the Park Saturday Morning.. I was reminded that Potty training is not fun....
he peed in the toilet, then pooped on the floor and tried to clean it up by himself... by spearing it everywhere.
He is quite vocal with is opinions... at the playground he was growling at the other kids (pretending he was a dinosaur) and was yelling Bull Shit at all of them..
We had to have a little talk and time out
At least he wasn't dropping the F-bomb! It was quite the adventure!
Like Father! Like Son!
Watch closely for the little attitude on his face.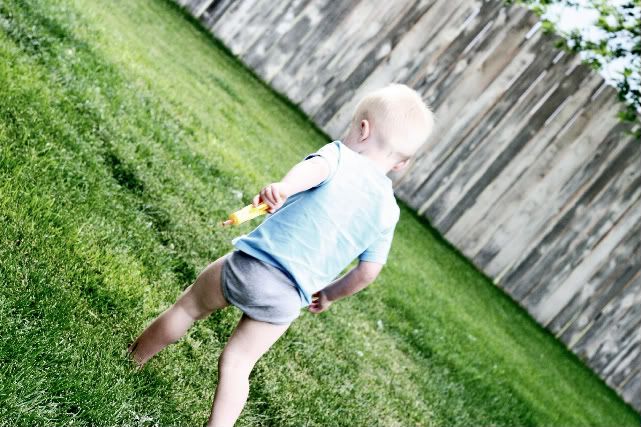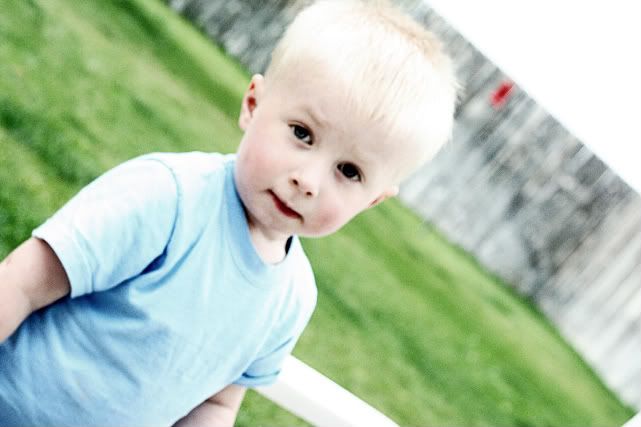 Notice that Tanner tries to get into the shot, too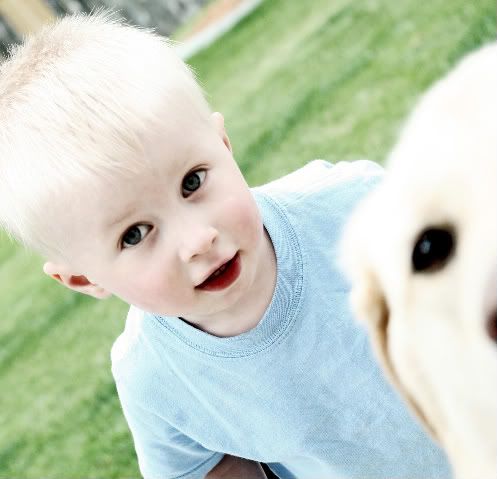 Target Practice... His favorite toy.. this 1.97 nerf gun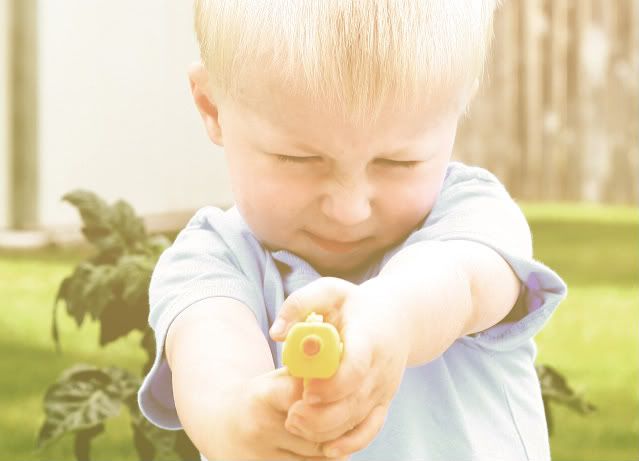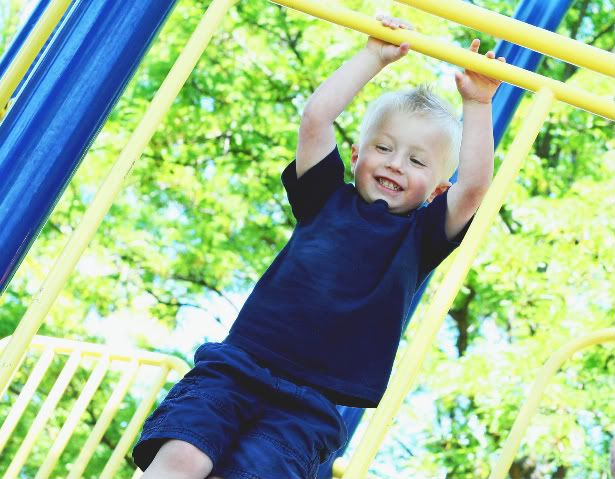 Angelic Moments!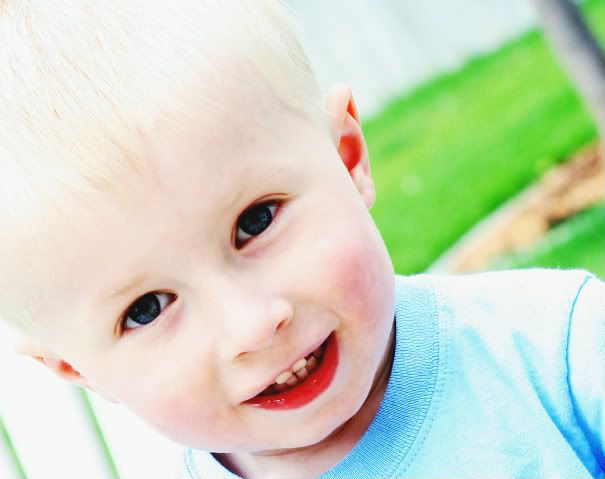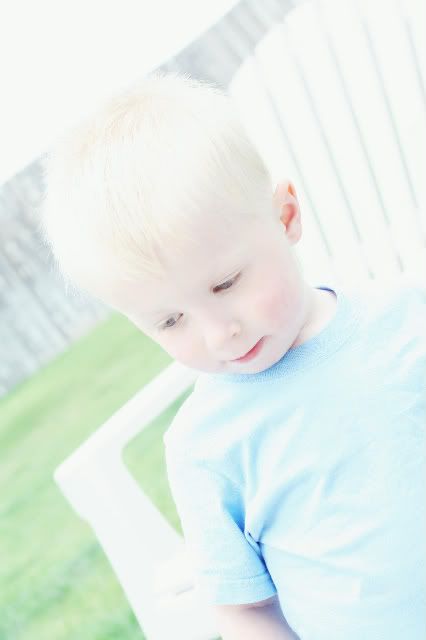 "Joy enters the room. It settles on the windowsill, waiting to see whether it will be welcome here."