Courtesy is being polite and having good manners. When you speak and act courteously, you give others a feeling of being valued and respected. Greet people pleasantly. Bring courtesy home. Your family needs it most of all. Courtesy helps life to go smoothly.
Today was my early day off work. Look what I did. I started this last fall and got busy doing other stuff. Today I worked on it again. I found this idea on another blog. My LCS was having a sidewalk sale and I bought these glass jars for 50 cents each! The dollar store has these wood clothes pins 24/$1 My goal is to finish this project tomorrow. (If I can be torn away from the new item in my house)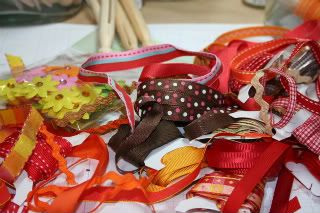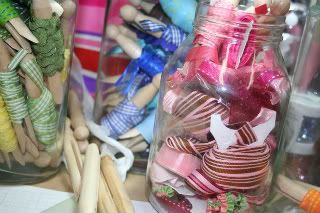 Look what was delivered to my house last night! I must say this is FABULOUS! I love it!!
Its a Dyson DC14 Animal. I can't beleive how much of Tanner's hair it picks up! I will never admit this again but I can hardly wait to vacuum everything in the house tomorrow including the couch!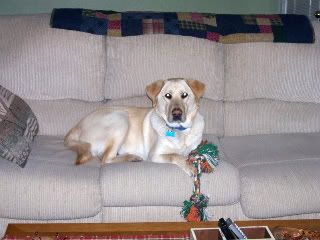 Tanner thinks hes a 70lb lap dog!