Here is the mini scrapbook I created using CTMH My Originals Card Kit - X8615 - From The Heart. I used ribbon rounds X814 - Cocoa, Z8515 - Twilight and Z824 - Garden Green.
Ink is Cocolate, Olive and Twilight. Stamp sets are C1236 - Hook Line and Sinker, Z1006 - Camp Badges (retires) and B1222 - Outdoor Thoughts (retired).
I add a few Rain Baubles and Lavender Stickles. (a couple of the pictures have purple wildflowers)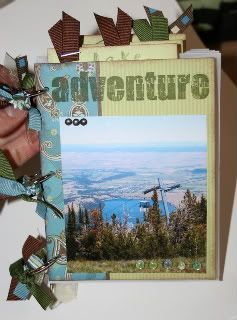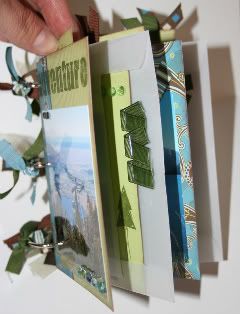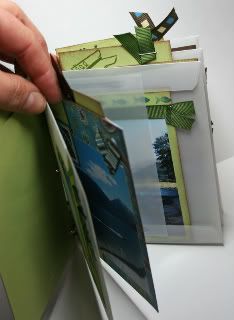 I found the idea on Craft TVWeekly.
Karma - remember that when you are happy, you are in touch with the greatest human potential.