The theme for the My Four Hens  Project 52 this week is Blue.   There are many ways you can interpret this word.  It can be a color. It can be a feeling, or it can be so much more.  
I had an idea what I wanted to do.  I left the house early this morning and headed down to take some nature pictures.   (I'll share more of those some other day).    This picture that I'm sharing was not my original intention.   That darn illusive bird that I was trying to capture was nowhere to be found.  
While walking around the park, I found this flag for The City of Trees.  Les Bois.  Boise.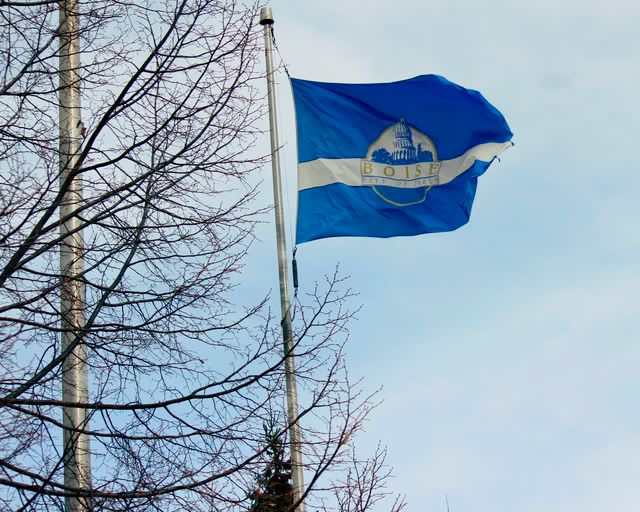 Be Creative!