If you had the chance would you take a trip into space?    Even though the universe totally amazes me… I'm not so sure I would go.
My husband and I like to sit out on the back patio on a warm summer night and watch the night sky. We watch for satellites, pick out various constellations and hope to see a falling star.
In a bright city the naked eye can only see about 100 stars. We in Kuna when looking at the dark starry night we can see about 5000 stars. If you're in the Boundary waters of Northern Minnesota you can probably see about 10 times that amount and I hear it feels like you can reach out and touch them.
Astronomers have attempted to count the number of stars in the universe. One group in Australia estimates that the number of stars within range of our telescopes is 10 times greater than all the grains of sand on the world's beaches and deserts. That would be around 70 sextillion, or a 7 with 22 zeros behind it. Isn't that amazing?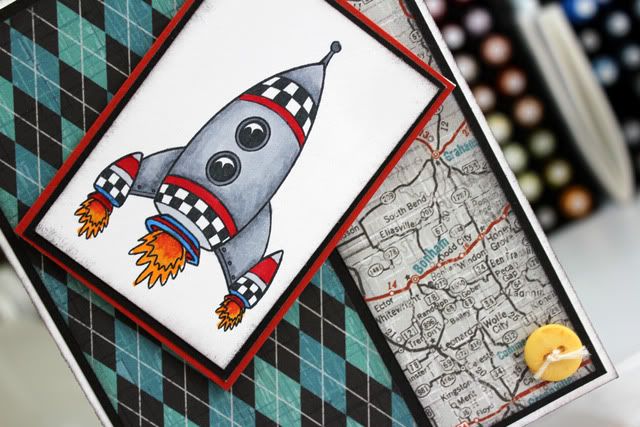 Products used:    CTMH – X7154 Cruisin, Black, Cranberry. Technique Tuesday – Out of this WOrld.  Copic markers. Button. Twine. Distress ink – Soot.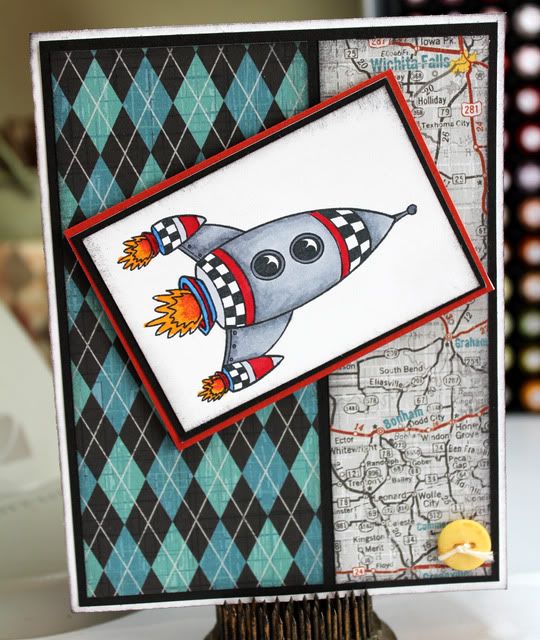 be creative