It's no secret that I like everything neat and tidy and in it's place.  I am pretty organized.   My theory is…  if everything is organized and where it belongs… I save a lot of time.. Time is very valuable to me.  
When I saw this shelf in the Pottery Barn catalog I knew I had to save up the money and buy it..    Its perfect for organization..  Well…  Mr.  Brown delivered it yesterday. 
What is better  than organizing my craft room on a Friday Night?  I tell you…. I live a real exciting domestic life.!  
There it is..  hanging on the wall.. Isn't it beautiful?
This is the view when you first walk into my craft room..  It's a typical 12x12 room (bedroom)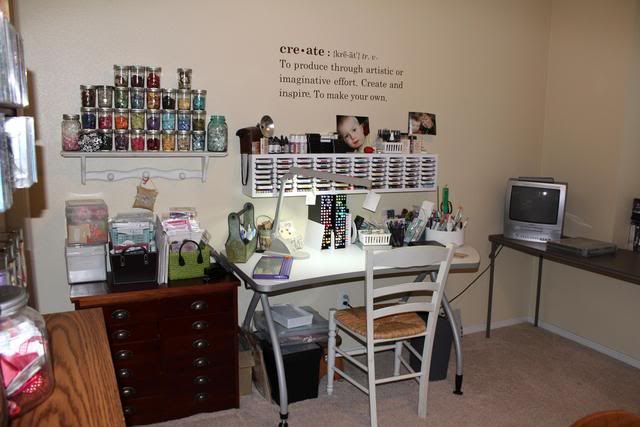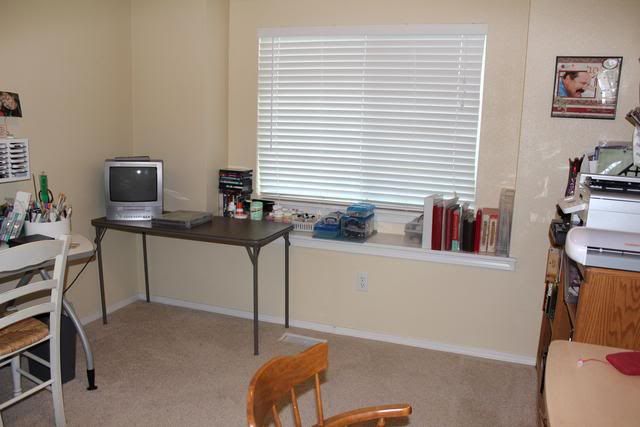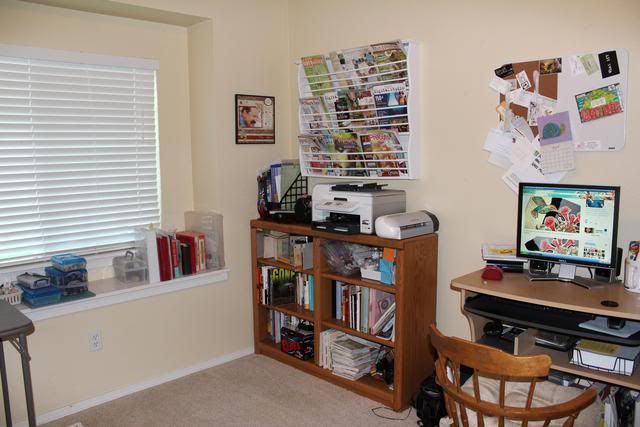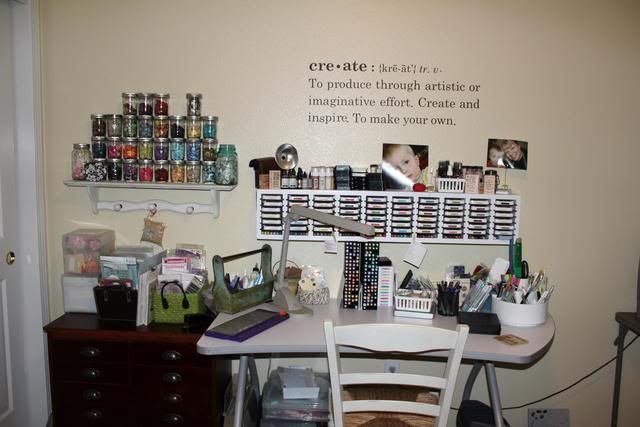 Here are a few close ups….  My desk hasn't been this clean for ages.  I'm sure it will be covered again in a couple of days.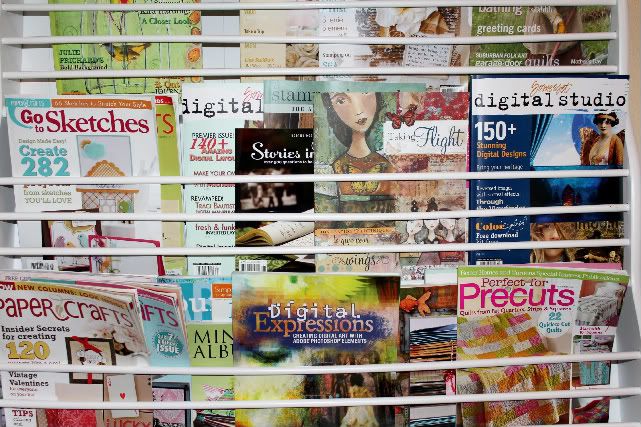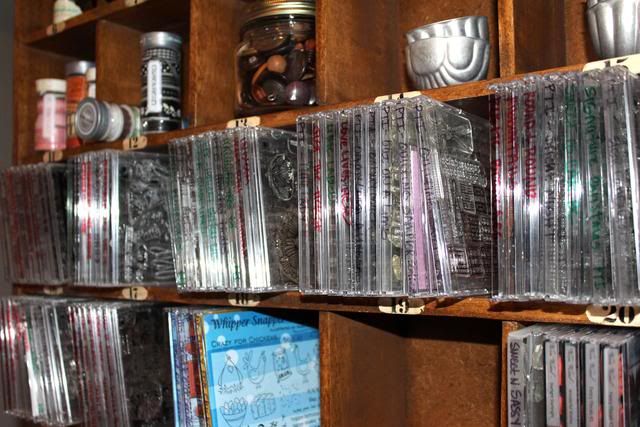 Be Creative!