I've been collecting buttons for many years.    Why?   Who knows!  Why does anyone collect anything?  I just love them.  I use them on painted projects.  I use them on paper crafting projects…. Cards, Scrapbooking, etc..    I've even used them when I've had one missing on a clothing item…    Plus…. They're pretty and colorful and well…..  buttons.  
I painted this button box in 1995.   It has been roughed up and had a lot of attention.   My kids and nieces have dumped them out, counted them, organized them and probably lost a few.   My Grandson has even had his hands in them a few times.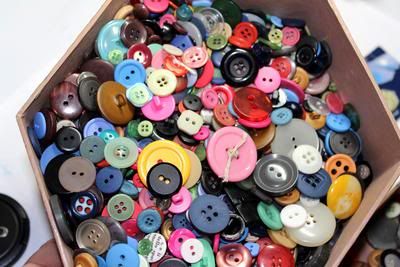 These are in my craft room…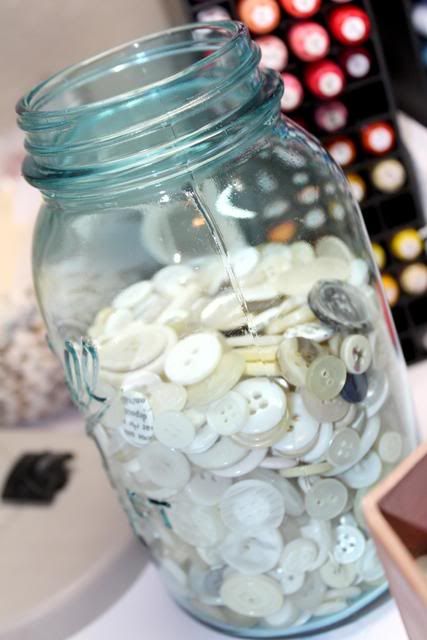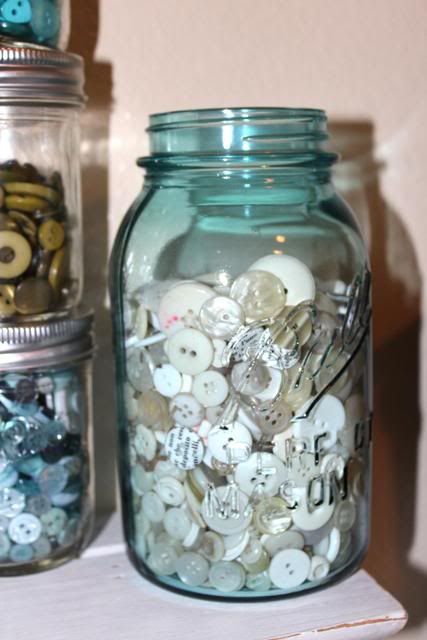 My Mama even found this little coin clutch for me last time she was at The Coast…   I just cant bring myself to cut the buttons off of it.   It will stay displayed on my shelf.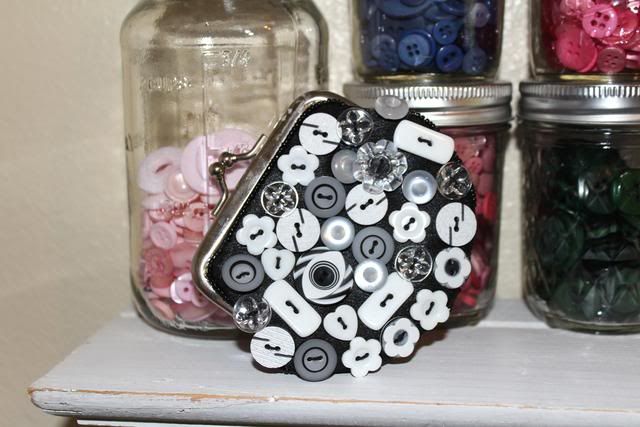 What do you Collect that makes you happy?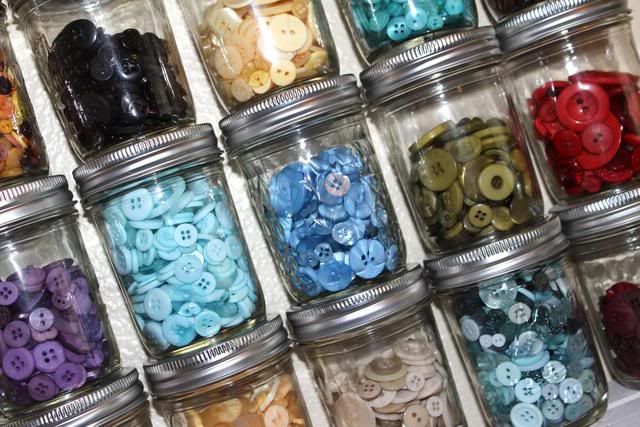 Enjoy!