This is what I'm making today for out Family BBQ tonight.    They were so quick and easy.   About 45 minutes from start to finish.
Clean 3 pints of fresh strawberries.   Hollowed out the middle using a small paring knife.  (pampered chef)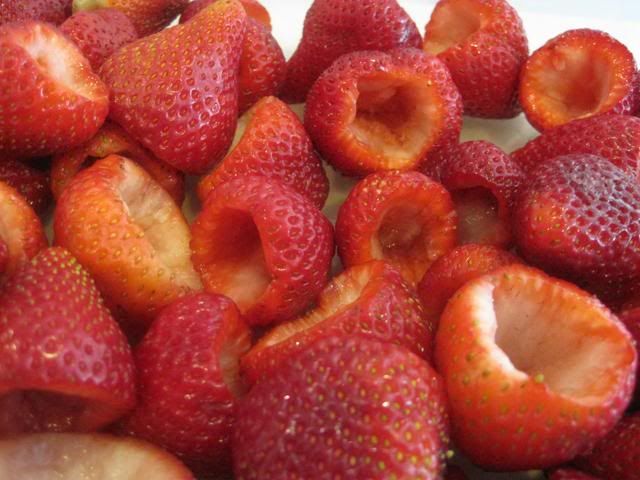 To make the filling I pulled out my Kitchen Aid Mixer.   Cream together  2 - 8oz packages of cream cheese with 1 cup of powdered sugar and 1 tsp  real vanilla.   (Never use imitation!  for anything!)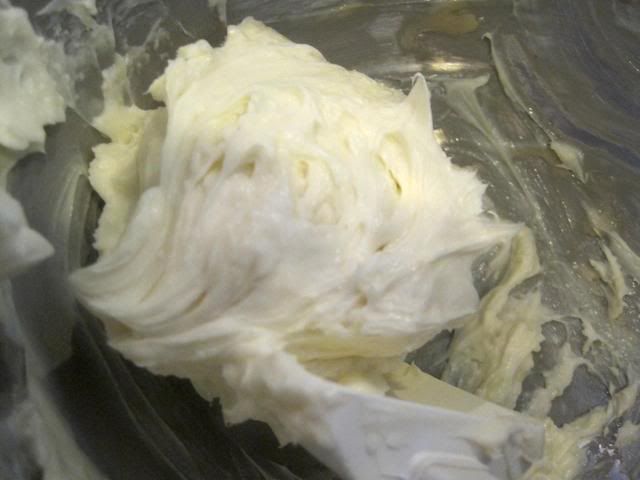 Spoon mixture into a quart ziplock freezer bag.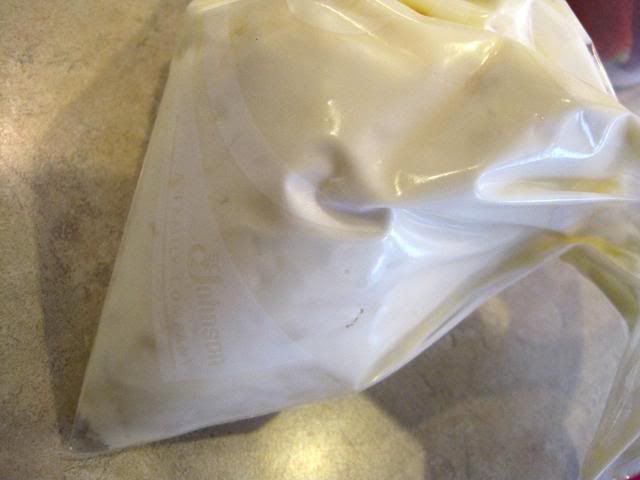 Cut the corner and pipe mixture into each strawberry.
Crush 1/2 a sleeve of graham crackers.  My trick is to put them into a ziplock bag. Get out the rolling pin and smash them into crumbs, then dump in a bowl. 
Dip the top of each strawberry into the graham cracker crumbs to cover the cream cheese mixture.
Line a cookie sheet with parchment paper to place the strawberries.   When done stuffing and crumbing them,  you can drizzle with semi sweet chocolate if desired.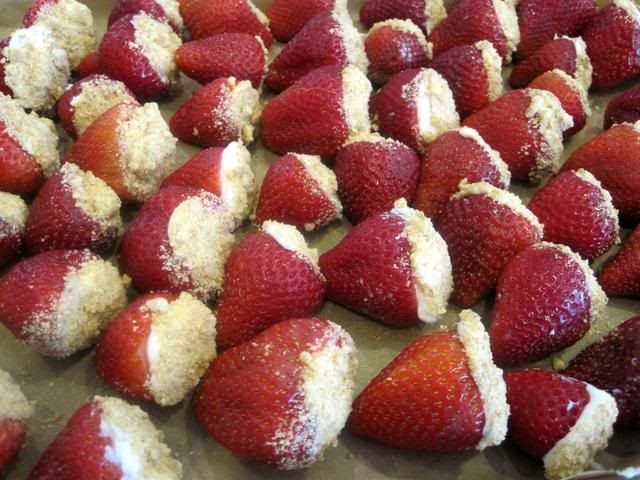 Grab a large handful of miniature semi sweet chips,  throw them into a ziplock bag and microwave until melted.   I then cut a corner off and drizzle a little over the strawberries.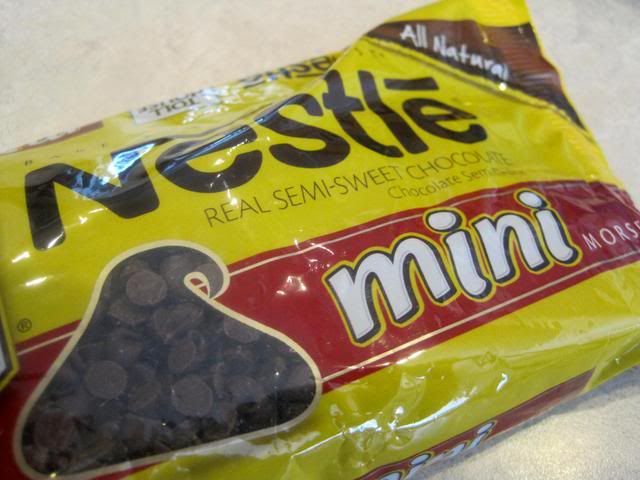 If they were just for me I wouldn't add the chocolate but I know there will be chocolate lovers at the BBQ….   and I am a people pleaser :)
Cheesecake Stuffed Strawberries
3 pints fresh strawberries
2 8z cream cheese
1 cup powdered sugar
1 tsp vanilla
1/2 sleeve graham crackers (crush into crumbs)
large handful of mini semi sweet choc chips
Core each strawberry with a paring knife.   Cream together cream cheese, powdered sugar and vanilla.  Pipe cheese filling into cored strawberries.  Dip piped end of strawberries into graham cracker crumbs.   Drizzle melted chocolate over strawberries if desired.   Refrigerate until ready to serve.
Preparation:  45 minutes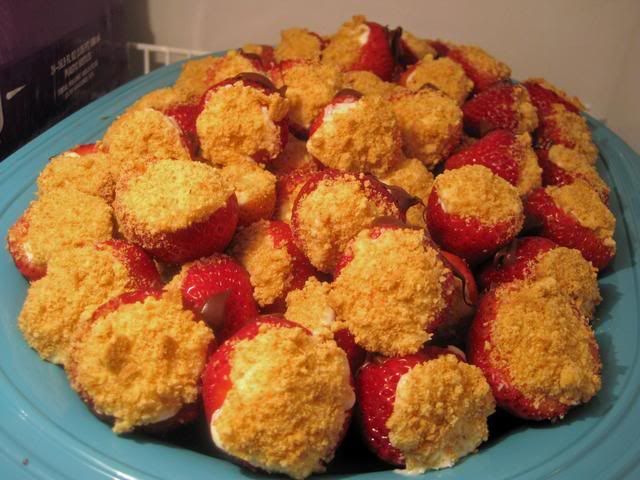 Enjoy!