I had the pleasure of babysitting the Grandpups for a few days while Ashley and David were off to Church Camp.
These little critters sure have a lot of energy and charm.  They  are quick and jump around the yard like little gazelles.  
Let me introduce you to Vinnie…   he's  the special one…. but oh so cute!   He's weighs about a pound more than his brother Vinnie.  He has to take meds for his seizures.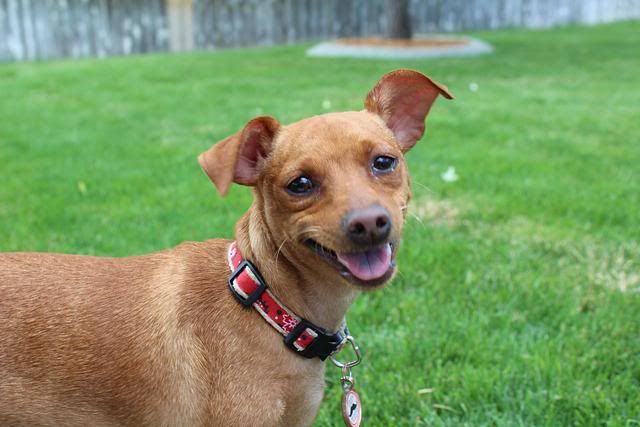 He looks like a little deer prancing around the yard.   He should have been named Prancer.   His nose is covered with dirt from digging for bugs in the yard.
Meet Vinnie,  the fast and the furious…. but he's a lover . He loves to cuddle and have his belly tickled.  (I had a hard time capturing a photo of him)
Here he is to say a special Hello before running off with the speed of light.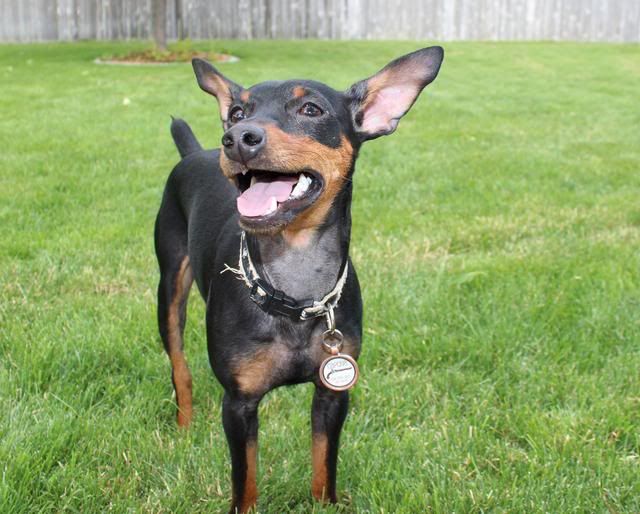 They love each other and play well together….  just like any sibling would.
I'm sure they look forward to getting their own big yard to play in, soon.
Enjoy!