How many of you like to fish?   I've loved to fish practically since birth…     My Dad especially loved it…   He rubbed off on most of us kids.    My cousin and I were looking through family photo albums a few years ago and were laughing about all of the fish pictures.  On almost every page were pictures of fish.  A string of fish, a table of fish,  someone holding a fish… etc…    She asked me if I thought she was weird for having them.  I said :Are you kidding? I have stacks of fish pictures, too."  
I purchased this stamp set 'Keeper' by Artistic Outpost quite awhile ago.  I finally had the opportunity to ink it up.  I water colored the image using Twinkling H20's.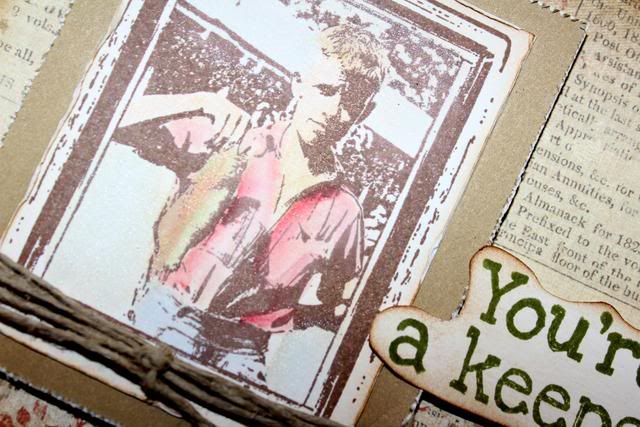 I love these stamps that look like old photo imprints.  I used to fly fish quite a bit with my kids when they were younger.  There is nothing more fun and exciting than catching a wild trout on a fly rod.  My Handyman is a Lake/Reservoir fisherman…  so I haven't been for years.  I prefer the high mountain rivers and creeks.  I just may have to take it up again..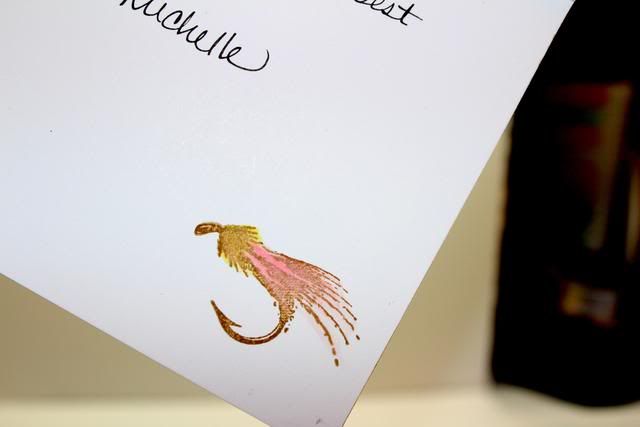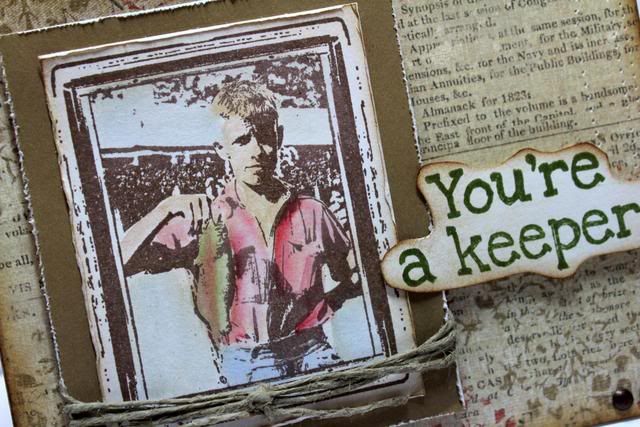 Products used:   K@Co – Lifes journey. Artistic Outpost – Keeper. CTMH – Desert Sand, Olive. Distress Ink – Vintage Photo.  Twine. Copper Brads. Twinkling H20's.
Be Creative!