We've been asked by our church leaders to pick an attribute of Christ this year that we want to work on to become more like Christ.  
I'm putting together a project for a Relief Society (the Women's organization) class next week.   We are making a 5x7 paper craft project that we can frame to remind us. It has to be something fairly quick and simple.
I'm excited to teach the Women how to make these fun paper flowers.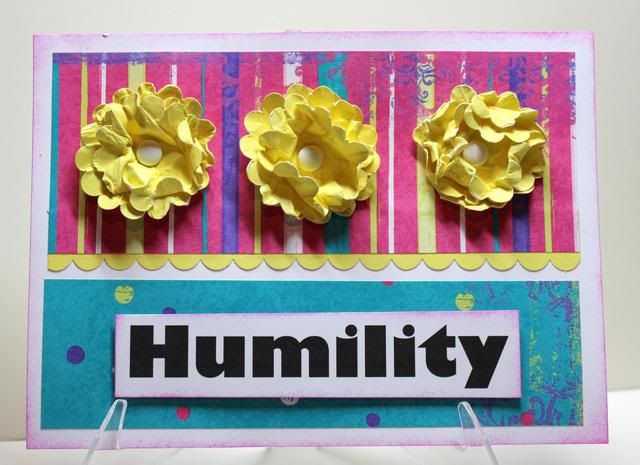 What are some attributes of Christ?
Faith, Hope,  Charity and Love, Virtue, Knowledge, Patience, Humility, Diligence, and Obedience
Be Creative!