I've been working on some crochet projects for a couple of months.  I fit them in between other projects.  Usually when I'm sitting on the couch watching a movie or something.  
My DIL does photography and I've been making her a couple of little props.  She wants to start taking infant pictures.   The stuff on ETSY is very expensive.  I found some patterns and they are pretty quick to make.
The little brown hats are double crocheted and worked up really quick.  I found this adorable button at Craft Warehouse and tied it on with a ribbon.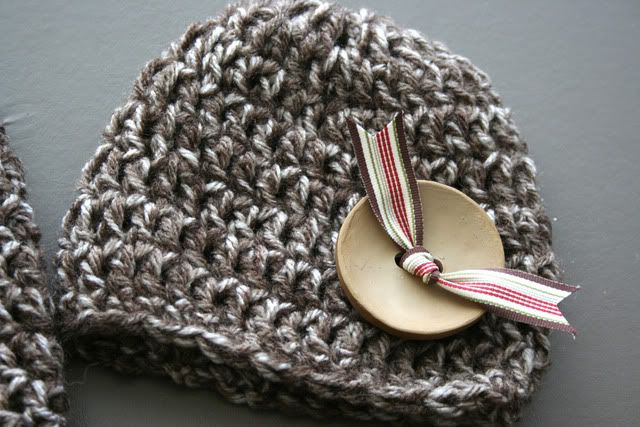 The pink and ivory stocking cap has a variety of stitches.  Single double and half double.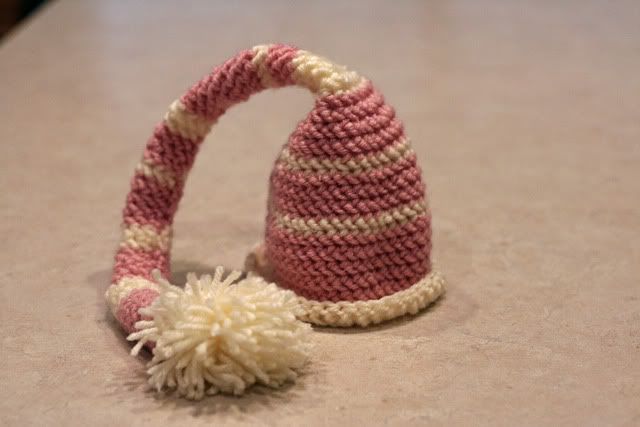 It's hard to explain how small they are, but they fit on a newborn head.  I put this one on a bear just for an example.
I've also made a few little flowers.  They're so quick and easy.  It's hard to find the variegated thread.  I may have to order some on line.  I ended up using DMC floss for mine.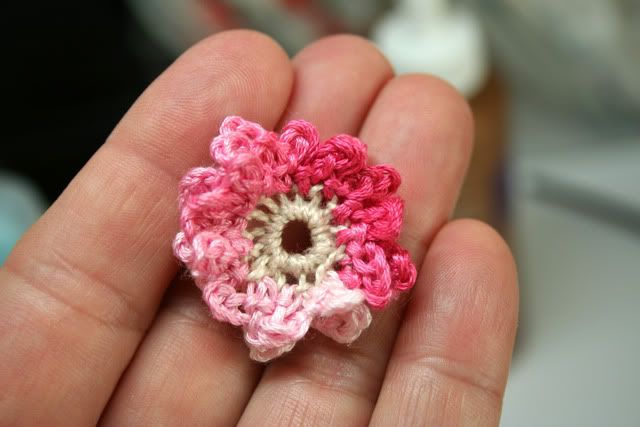 Each flower has a double layer of petals.   Won't they look good on my cards?
Be Creative!