Life is not measured by the number of breaths we take but by the moments that take our breath away…
Ever have any of those moments??…
This card is bright and colorful!  and has a lot of layers.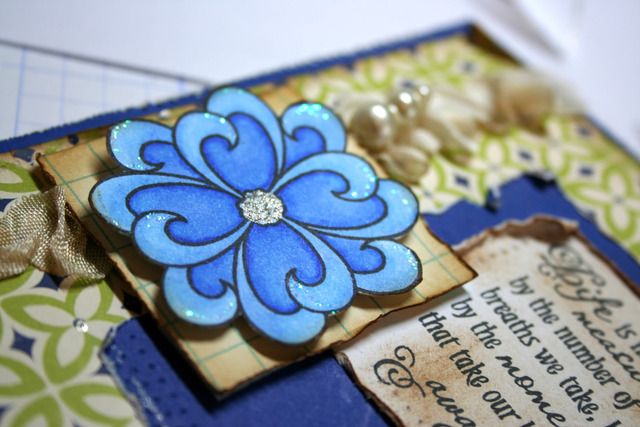 All the edges are scraped with my scissors,  rubbed with my finger nails, inked, sponged and rolled with my sewing tool. I love CTMH paper because the core is white.  It makes a great distressed edge. I added a little bit of stickles for bling to the edge of the flower.   Wondering why BLING always shows up as a misspell.  It should be in the dictionary.
Products used:   Verve – Beautiful You. October Afternoon. Copics. Seam binding ribbon. pearl baubles. Champagne mist ink. Distress ink – Vintage photo.  Stickles. CTMH – Moonstruck. Maya Road stick pin.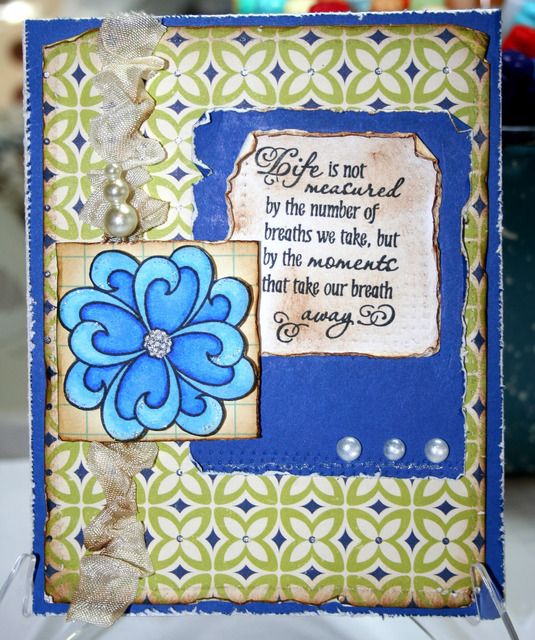 CREATE!