Are you Star Struck?    I have never been the type.   I love watching a good movie, and I watch a few TV shows.. but honestly..  most of the actors;  I have no idea what their names are.  GASP!    Yes I know some of the BIG NAME STARS..  I don't read entertainment magazines. I don't know a whole lot about them. They're just everyday ordinary people to me.  They have a job they do.  And acting is what it is. I'm pretty sure they go home at the end of the day and try to lead a normal life.   I'm not sure why they get paid so much.  Are they really worth it?   All that money could be helping so many people.    Well…  Enough about that.
My card today is using Verve set -  Star Struck.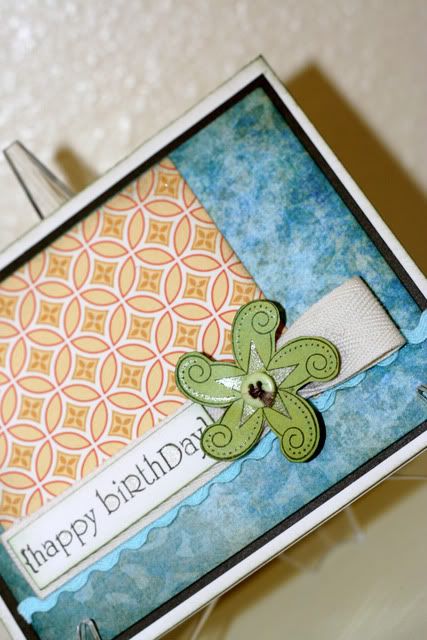 I used my SU – all purpose ink – Champagne mist to make the star sparkle.
Products used:   CTMH – Cocoa. My Minds Eye – Bohemia. Su –paper. Verve – Star Struck. Button. Twine. Shimmerz. PTI – Birthday Bash Sentiments. RicRac. Ribbon.