One of my Blog Land friends emailed me and requested a painted project.     I went down to the Habitat for Humanity Store  -  Restore  and found some old kitchen cabinet doors.   Perfect for a framed painting.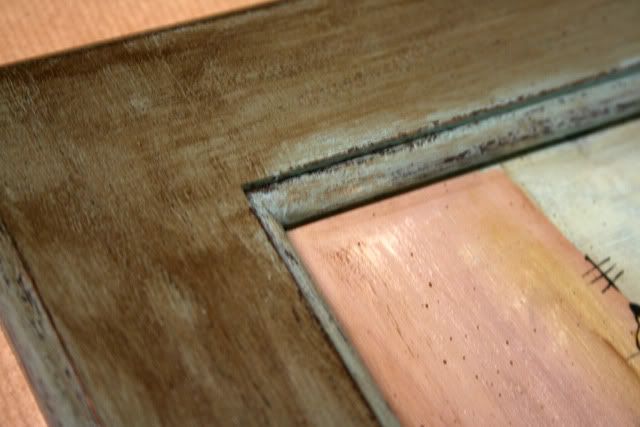 I painted and sanded several layers and colors of paint to get that nice grungy look.   This door is oak..  and it's heavy.   Not the best lighting for pictures out in the garage, but you get the idea.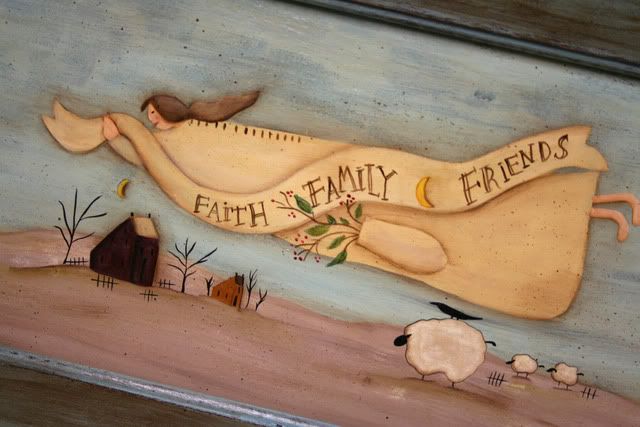 I had to find a box about 38 x 15 for it to fit into.   That was fun!  LOL!  Luckily my local UPS store happened to have one.  It was about 3 feet tall but he was able to cut it down for me so that it's only about 6 inches thick.   Just enough room for the packing materials.     This will be on it's way soon.    Here is what she said when she say the photo.   "OOOH Girlfriend, I TOTALLY LOVE IT!'      
I've been cutting wood and planning some Christmas Projects.    I have a work bench, a big drafting table in the 3rd stall of my garage, a space heater and a radio.  It's a nice cozy place to do my painting.  It can be messy so I keep this workspace in the garage.   I'll be sharing some Santa's and Snowmen in the future with you.