ACK!    Don't you just want to cringe at the sound of that?  SNOW!   Well…  We've been very lucky to have such gorgeous weather here in  Idaho.    Nearly 80 degree's today.   Hopefully the snow doesn't fly for awhile.
I recently purchased a couple of new Tattered Angels Glimmer Mists.  One of them is Snow Queen.   I spritzed it on my flower to add a special shimmer.  I love that it washed out the ink in spots.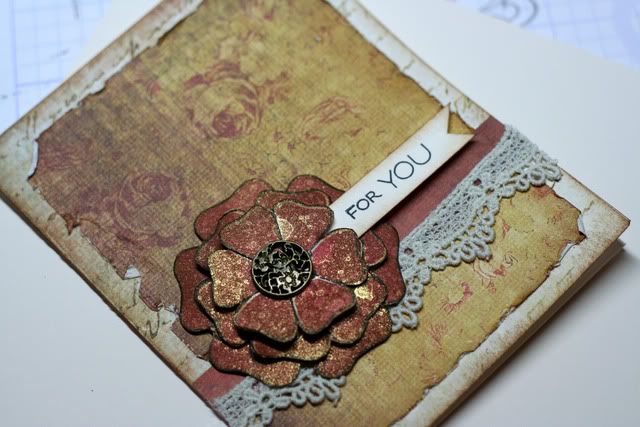 One thing I know…  One of these days I need to invest in a light box.   Most of the time it's evening and dark in the house when I take pictures of my cards.   The camera doesn't quite capture the colors..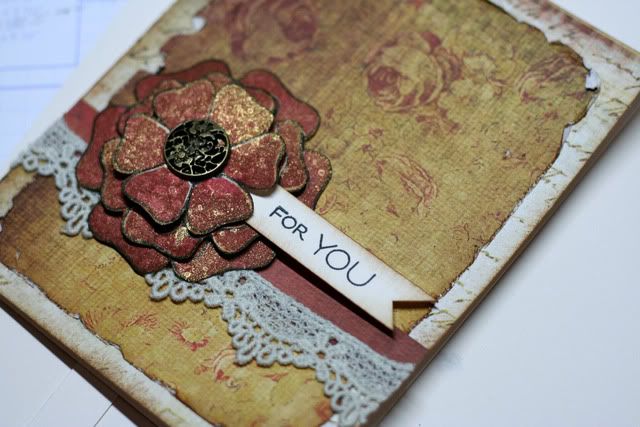 Products used:   My Minds Eye paper. Verve – Great Friends. CTMH – Barn Red.  Glimmer Mist- Snow Queen.  SU – Antique Brads.  Lace.