Saturday I took my Son and his family to the park to take Family Photo's. I was invited to a Digital Scrapbook challenge over at
Pernickity Prints
; so I decided to use a few of the photo's to create a page. Great Prizes are available for the winner! Click
HERE
to vote for me.. I'm #23. Register then click on the start to rate it to vote for mwah! You have until March 29th to vote.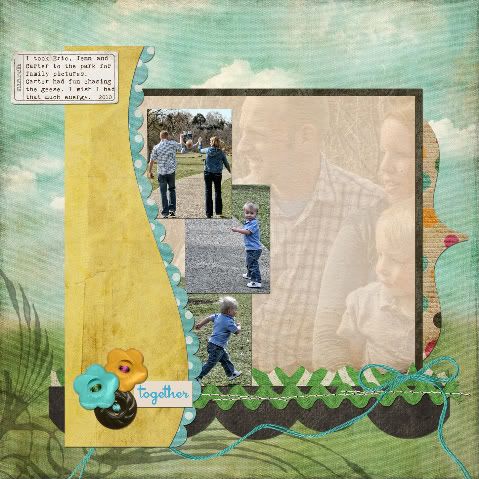 Products used:
Shabby Miss Jenn
– Snap Spring.
Designer Digitals
– Memorable Month spots.
Sweet Shoppe
- Traci Reed – Edgy. Z Pearn – Flirty Flourishes. Font – Kingthings typewriter.
Enjoy! Create! Simplify!