The last few days sure have been beautiful around here. The warmth of the sun is wonderful.. When I pulled out this PTI stamp I couldn't resist. I'm wishing you all sunshine wherever you live.. Also wishing my Mama and her clone Happy Birthday today!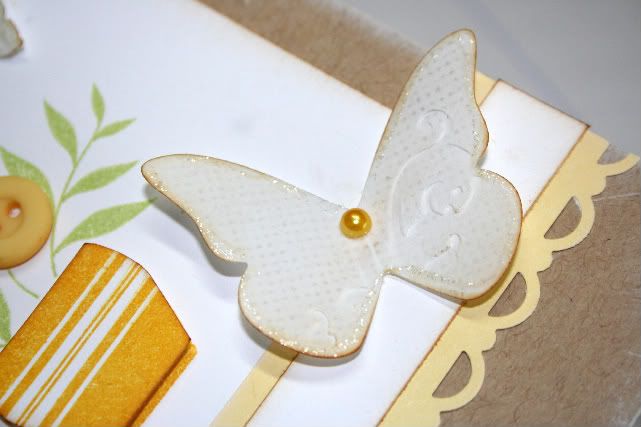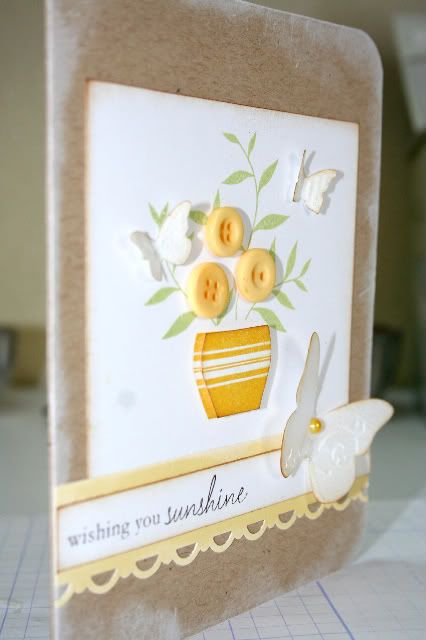 Products used: PTI – Linen vellum. Kraft CS. Blooming Button Bits. CTMH – Buttercup. SU – Embosslets. Border punch. Stickles. buttons. Bling.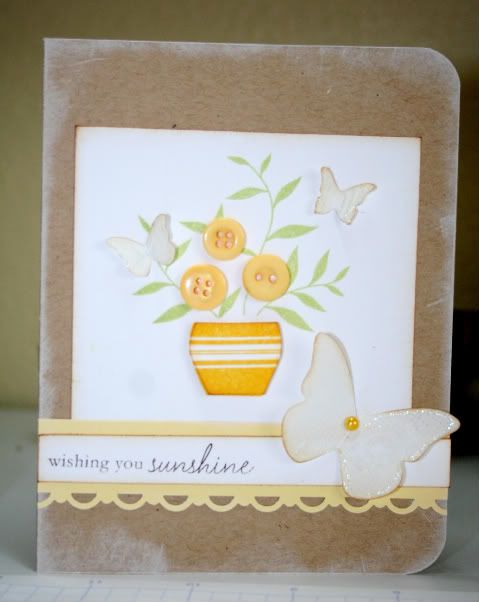 Enjoy! Create! Simplify!