Spring has Sprung! Well last weekend I thought it had.. That crazy Mother Nature. She is such a tease!
Last weekend My Handyman and I went out to enjoy the beautiful, sunny and warm Spring day.. It was almost 60!
Yesterday it snowed!
Gotta love living in Idaho!
Anywho… we decided to get out of the house… Cabin fever can take a tole on a person… We decided to go to the MK Nature center (Downtown Boise) and take a walk around and look at the wildlife. It's a great place to take a little stroll.. This time of year the rebirthing has begun. Birds are nesting, fish are swimming , brooks are babbling, and a tiny hint of green is starting to show.
No fishing zone!
Let me tell you… this really put the bug in me… Time to get my 2010 license. Beautiful Rainbow Trout… My guestimate…. 3 – 5 lbs each..
My favorite! The geese! I love geese!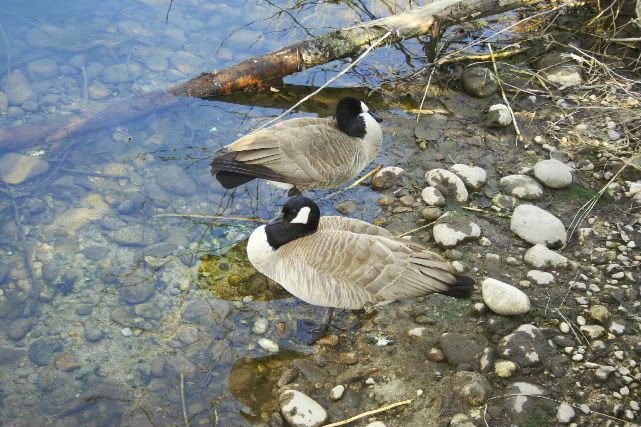 Wait! Maybe its the fish… I'm so indecisive! I just cant decide… I love wildlife… Thanks Dad for instilling this into my soul… the beauty of nature leaves me in awe!
Did I mention the Wood duck??? Look at his brilliant red eye… Stunning!