Today is my birthday… No big deal really… It's just another day and I haven't really celebrated it for quite a few years.. anyway… nothing to toot a horn at. :) Here are a few things that are nice about having a Spring birthday..
The Garden shops are starting to get flowers in for planting.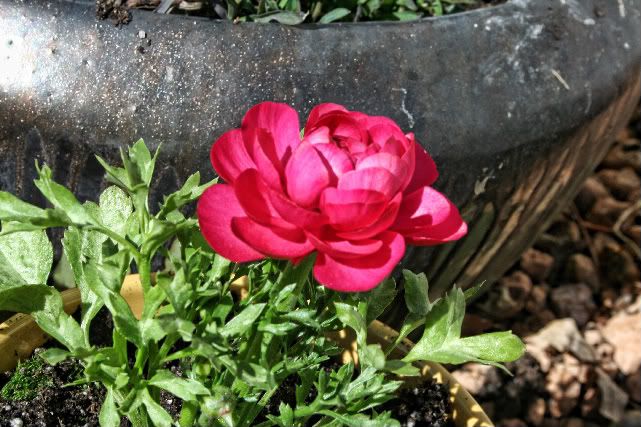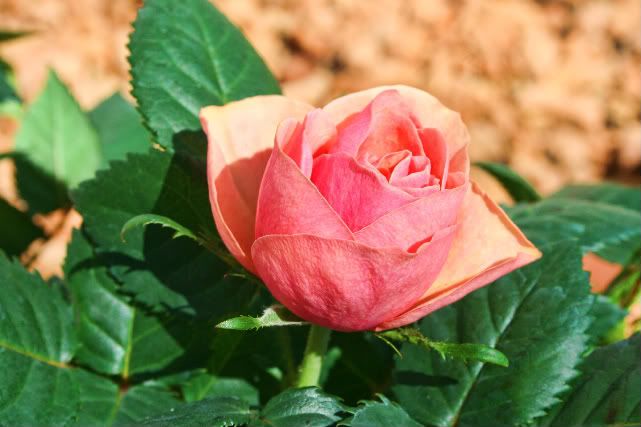 Tanner is getting Frisky. He runs circles around the yard and loves to play fetch. The grass is starting to turn green.
What's up with his leg? He must be getting ready to turn the corner.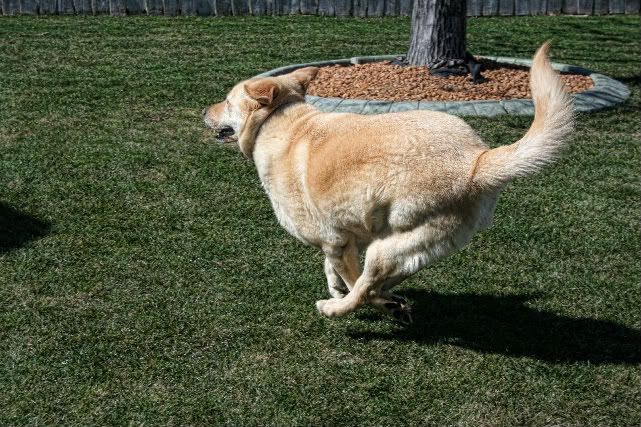 My African Violets look Amazing. I've been trying to use natural light, no flash. Flash can wash out the color but it can also help eliminate shadows when used.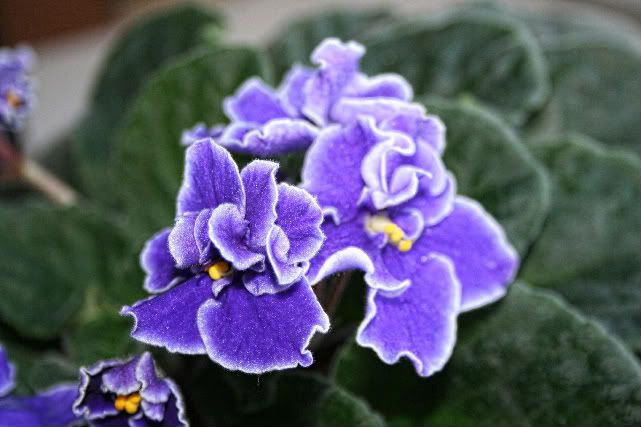 And when we do have an unexpected, cold snowy day… (
it is still Winter after all.)
The sun comes out and it looks like this..
A view through my windshield.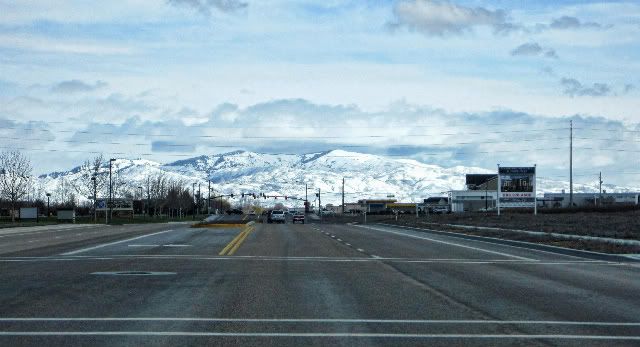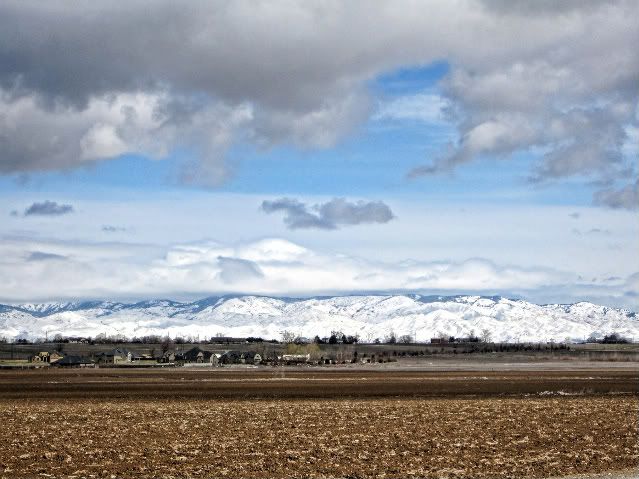 Its won't be long and we'll be smelling the heavenly scent of fresh plowed dirt!
Only a spudgirl would think that way.
The secret of staying young is to live honestly, eat slowly, and lie about your age. - Lucille ball