Today is punk snowboarders 26th birthday!
4 1/2 months old
3 years old
7 years old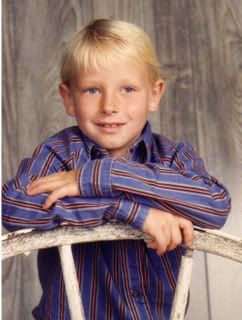 17 years old
See Yesterdays post for a current picture!!
Every once in a while in your running-everywhere childhood, I'd see you in a moment of quiet and catch a glimpse of the man you'd one day be...I knew you'd be a good, loving man. I knew I'd be proud of you... I just never could have guessed how much! Happy Birthday!