The theme this week for My Four Hens Project 52 photo challenge is PERSPETIVE.    There are so many things you can do with this word. 
Yesterday was my Granddaughter Kendall's 1st birthday.    I decided to take a picture above her showing her perspective of that delicious birthday cupcake her Mama made for her.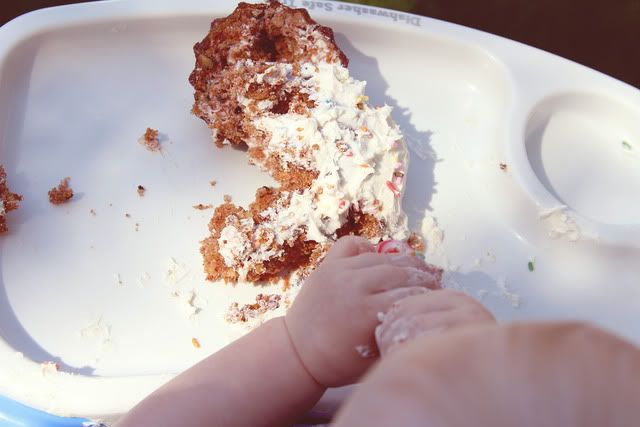 It was such a beautiful day in Les Bois.  What a perfect day to have a party.  Can you tell she's enjoying it?  It's cute how she's even trying to use her little fork.
Be Creative!