I took a vacation day today.   It's been a nice day to just hang out at home with My Handyman since he was out of town on business all of last week. Parker Tree Service came this morning and Trimmed four of our tree's. I'm hoping to grill steaks in a bit but I see the black clouds rolling in.
I decided to paint a project.  I'm thinking I may paint a few things and see how they sell,  possibly on ETSY and put the money I make towards a new sewing machine fund.  I really need to use up all of my surfaces I've been collecting over the years. 
This sweet chicken is Amazing Grace and is about 15" tall.  As you know,  I love the vintage, grungy style (and chickens).   This is no exception. I did a lot of antiquing and sanding on it.    My paint of choice is Americana acrylics.    I based the frame with Traditional Burnt Umber then dry brushed the Napa Red.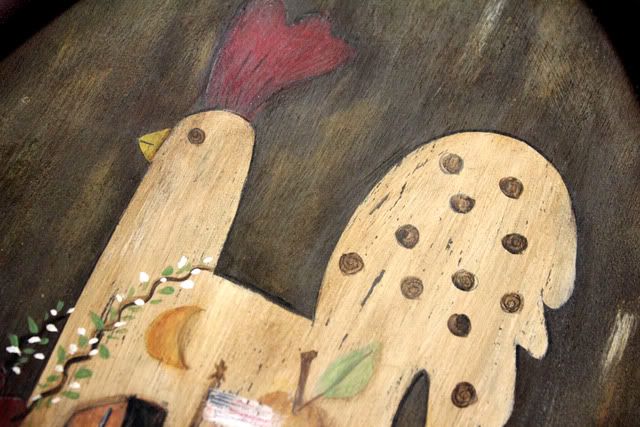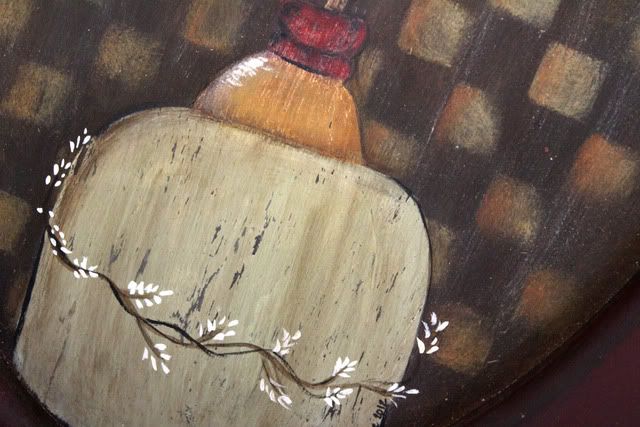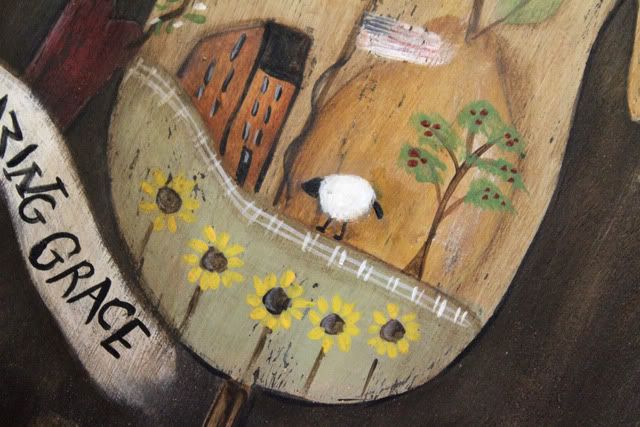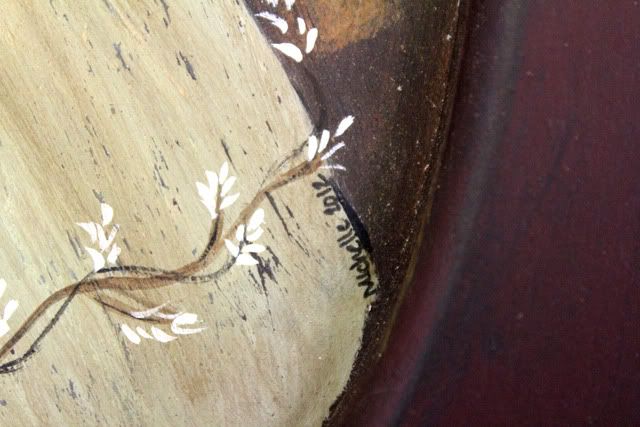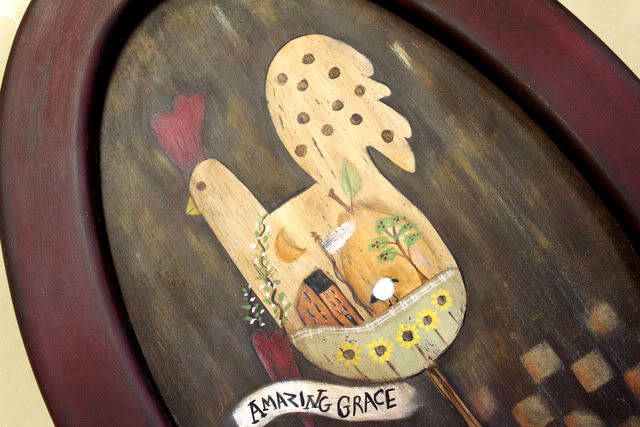 I still need to dust it really well then put a varnish on it.   What do you think?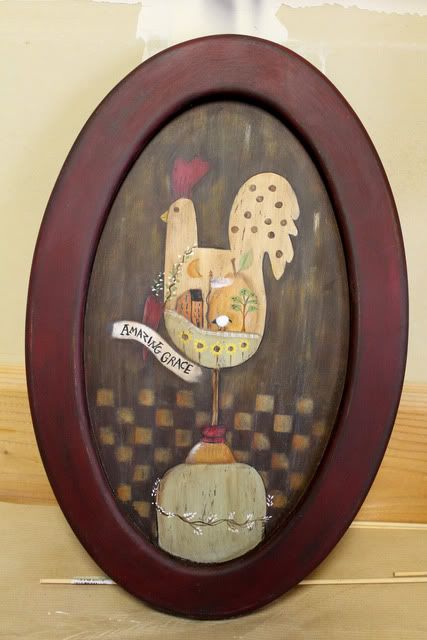 Be Creative!