This weeks theme from M4H project52 is HOME.
It seems like most of the photo's I take are of something around my house…  There are so many things that represent home to me…   Since I am an empty nester and don't have kids at home all the time,  I spend a lot of time in my craft room.  It's my happy place.  It's my place to create and get messy.  The table of creation. This is where it all happens.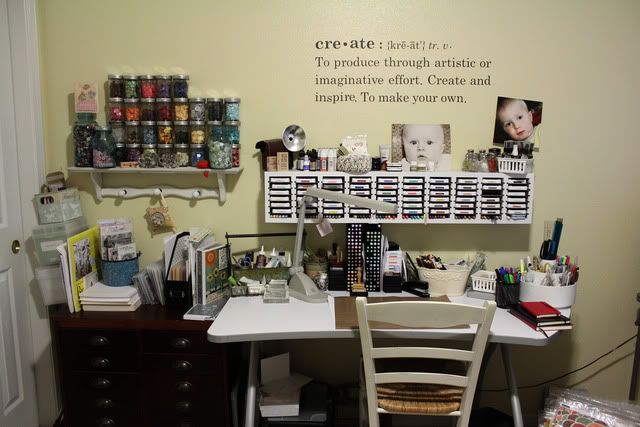 How do you define home?
Be Creative!