There have been so many babies born the last couple of months!   I went to a baby shower last night for a coworker.  It was a lot of fun.  There were a lot of friends there and Allison got a lot of baby gifts.   Her and Jason decided that the baby's sex is going to be a surprise.   
Back in the day when I had all my kids that is how it was.  I didn't know what any of mine were before delivery.   I kind of like the surprise aspect.. but then again it's nice to know what the baby will be and the preparation is much easier.
I made this card for the Mojo Monday challenge.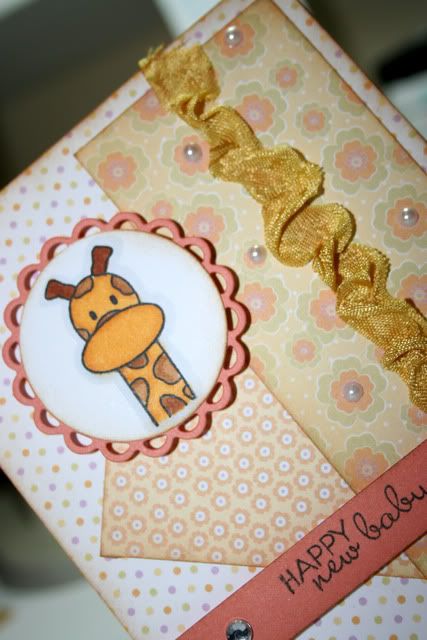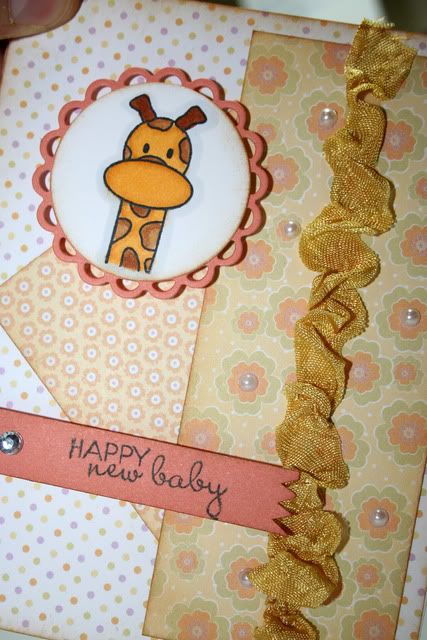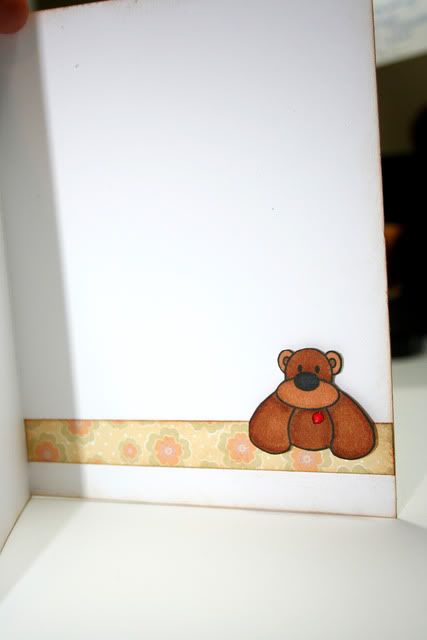 Products used:   CTMH Sorbet. PTI – Bitty Baby Blessings paper. Verve – To the Moon. Copic markers. Pearls. Vintage photo ink. Seam binding ribbon. Nestabilities.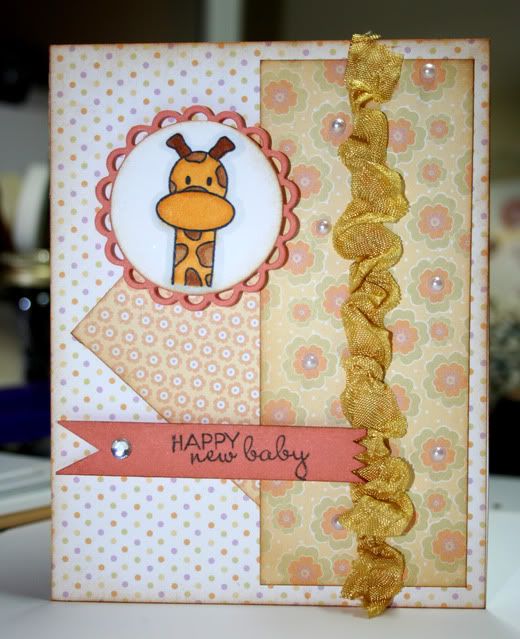 Be Creative!