My Family has a lot of musical talent.   Everything from the piano, to trombone, to drums, to guitars.. 
My Niece just turned Sweet 16 a couple of days ago.  She plays the guitar and got a drum set for her Birthday.  Don't you feel sorry for her parents?  I thought this card fit her perfectly.
I found the digital image on line.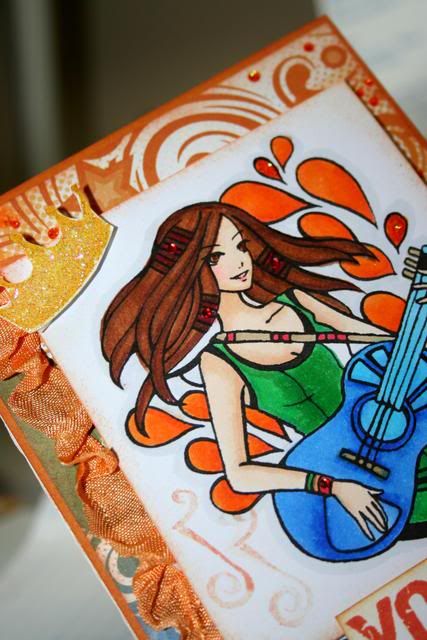 Products used:   CTMH – Goldrush, Sunset, Indian Corn Blue. X7122B – You Rock. D1346 – You Rock.  Copic Markers. Digital image. Glitter. Seam binding ribbon.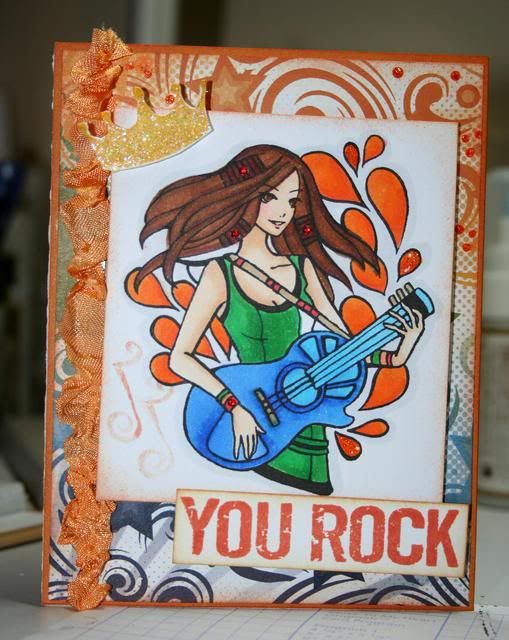 My middle child,  Rockstar Chick  aka Janelle has been writing music for years.  
Turn off the music player above and listen to her.
Here is one she wrote for her sister.. about their childhood. Princess and Purry were their favorite stuffed kitties.



Be Creative!