I made these cards using the 4th week Viva la Verve challenge template.
It's a pretty basic template but I didn't find it very special or maybe I just didn't have my Mojo and not in much of a creative mood. 
This is what I came up with.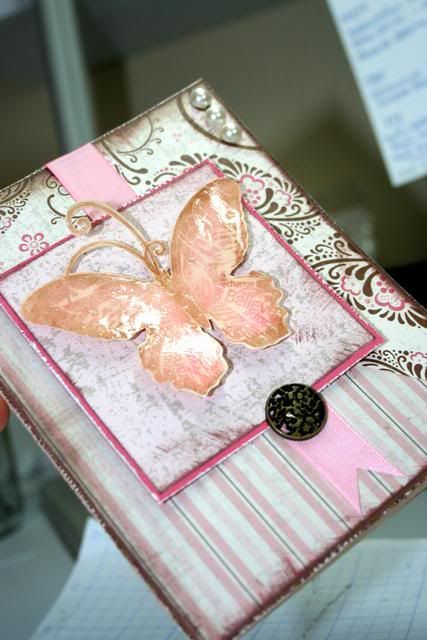 I stamped the images with versa mark ink, then rubbed them with various shades of chalk.  I covered them with Diamond glaze to make them nice and shiny.  After they dried over night I cut the images out.
Notice the flower?
Products used:   Retired CTMH paper packet.  Hollyhock. Chocolate. Vanilla. D1452 – Find Your Style. Chalks. Diamond Glaze. Homemade paper flower. Vintage brad. Pin. Satin Ribbon. Cocoa ink.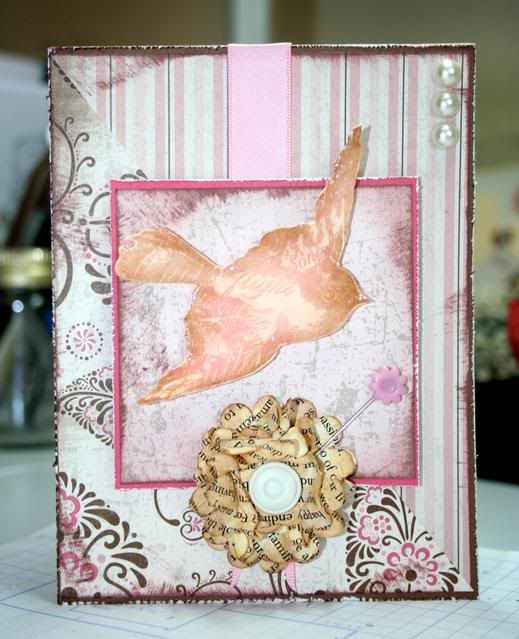 Be Creative!