I made paper flowers again out of an old book using a scallop punch, Distress ink – vintage photo and Glimmer mist. Sometimes I make these with a basic small brad to hold them together then glue a big fun button in the middle.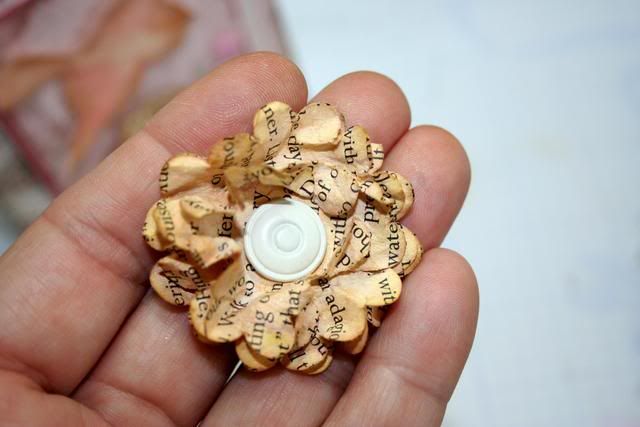 I sponged the edges of the flowers with vintage photo ink then layer three scallop punched shapes. I sprayed them with various colors of glimmer mist then scrunched them all up. After they were dry I gently pried them open. They are a great addition to cards and other artsy projects.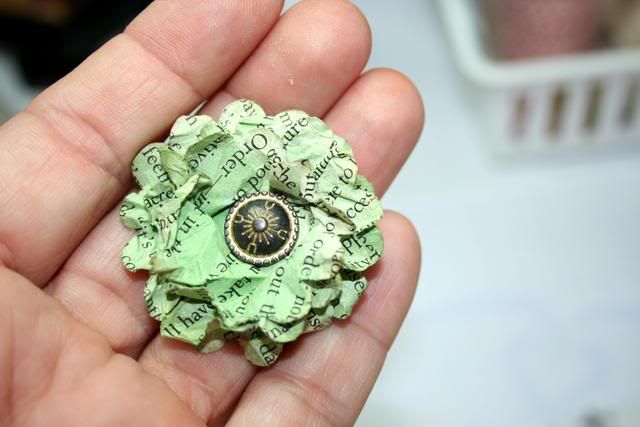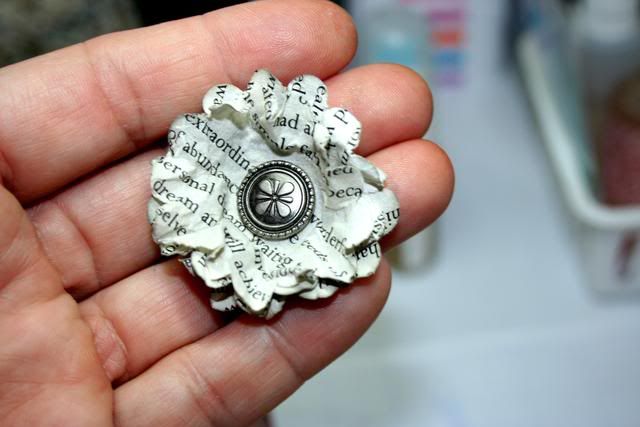 Suggestion: I use old books that I find at thrift shops that have pages turning yellow. I also make sure they're either inspirational, or children's books. You don't want an offensive word right in the middle of your special flower.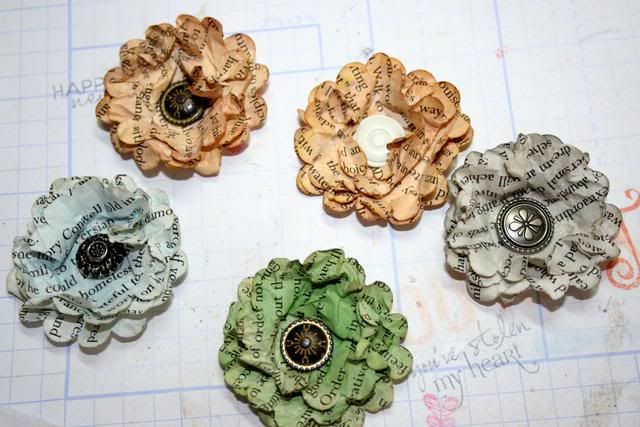 Be Creative!