Yup!  I am pretty ORGANIZED.   I am a time manager.   If you're organized it takes no time at all to do things.  I place a very high value on my time.  Everything is in its place.  You don't have to look for stuff.    One example is my Craft Room.
I have all of my stamp sets organized on either One Note,  or with pictures in a binder sorted by either number or Alphabetical.   I can scan through the images to find the stamp set I want to use without digging through stacks of stamps.  This way I tend to use more of my stamps, too.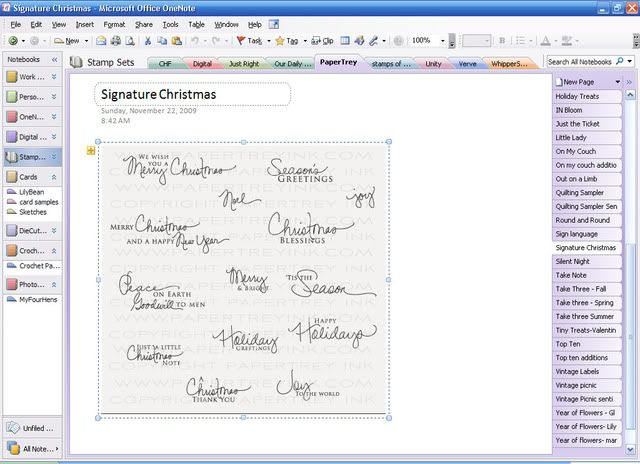 My smaller stamp sets, such as Paper Trey Ink are stored in CD cases and are in an old CD tower.  I also store my Spellbinder products in CD cases.
My Close to My Heart stamp sets are stored in a small dresser that I found that has the perfect sized drawers.  They're in numerical order.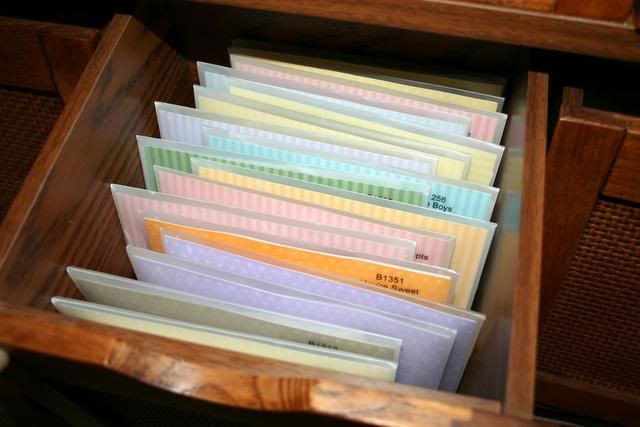 I have other sets in clear cases organized in a closet.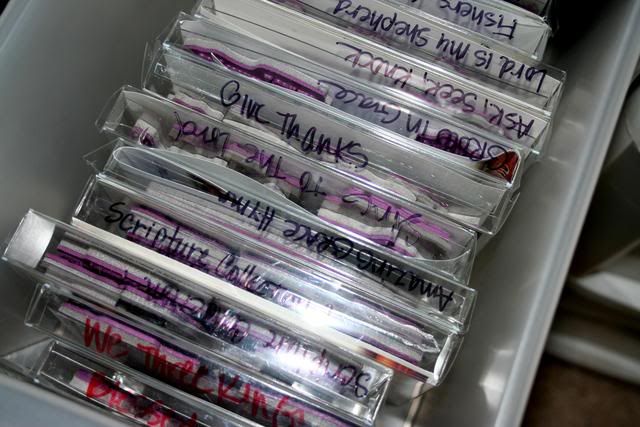 Paper is stored in the closet, too.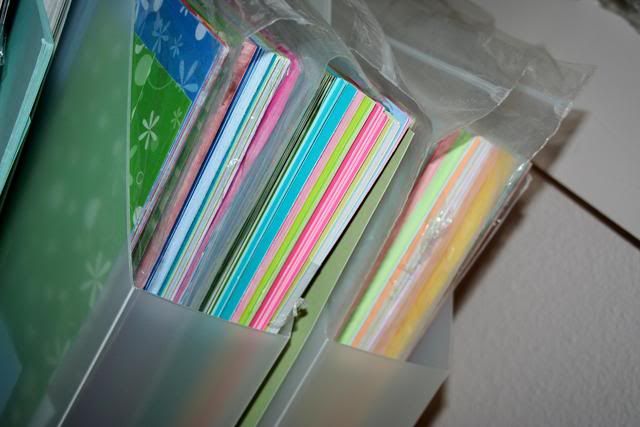 Buttons and ribbons are in various sized jars sorted by colors.
My punches are stored in an over the door shoe storage bag.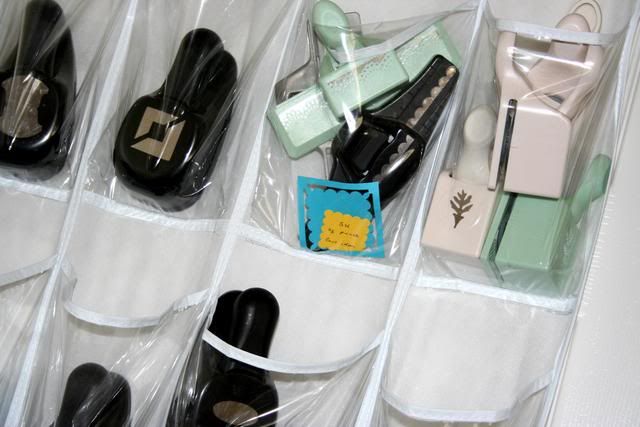 My magazines and books are in a shelf hanging on the wall and within easy reach.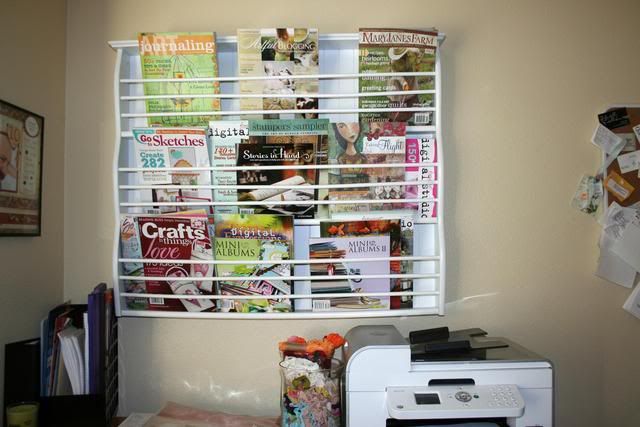 My ink pads and markers are stored in this fabulous InkStak shelf
Most of my scrapbook pages are made digitally using PSE7.    I print them on 8x8 paper at Costco to put into my books.
I organize all of my digital scrapbook kits using One Note, also.   This is a fabulous organizational tool.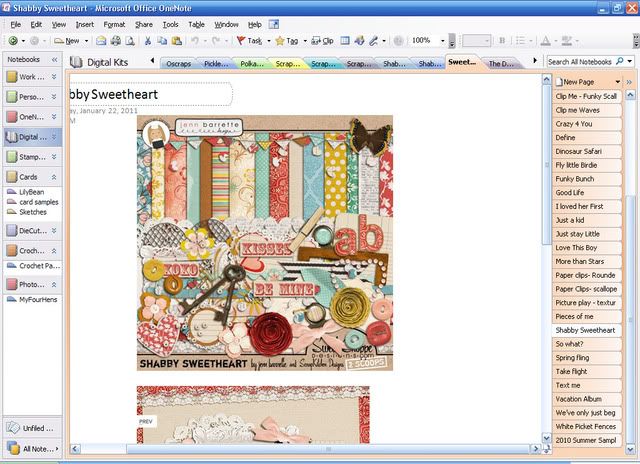 How do you organize your Craft Room?    Like I said previously..   It is a huge time saver!     Now I just need to figure out how to keep the table clean.   LOL!!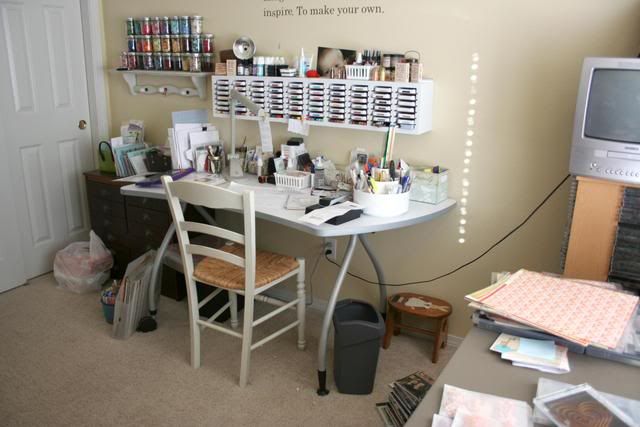 Be Creative!