A snow globe is a transparent sphere usually made of glass enclosing a miniaturized scene of some sort, often together with a model of a landscape. The sphere also encloses the water in the globe; the water serves as the medium through which the "snow" falls. To activate the snow, the globe is shaken to churn up the white particles. The globe is then placed back in its position and the flakes fall down slowly through the water. Snow globes sometimes have a built-in music box that plays a Christmas carol.
I imagine these cards as pretty little snow globes made out of canning jars.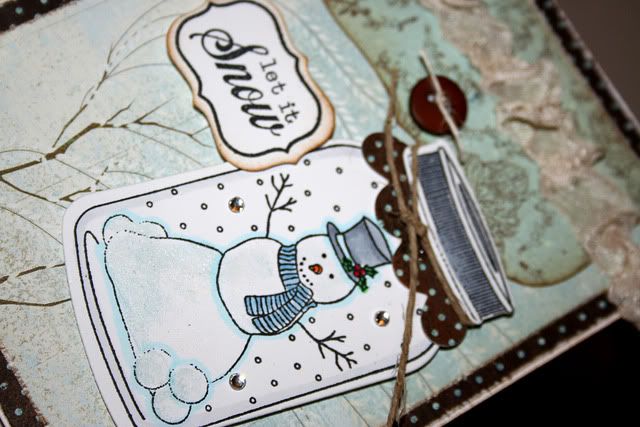 Products used: PTI – Friendship Jar – Holiday Filler. Memory Box. Buttons. Twinkling H20. Seam binding ribbon. Shimmerz. Copics. Twine. Hemp. Raffia. Rhinestones. Lace. Satin ribbon. Distress ink – vintage photo. Doilies. PTI - die cuts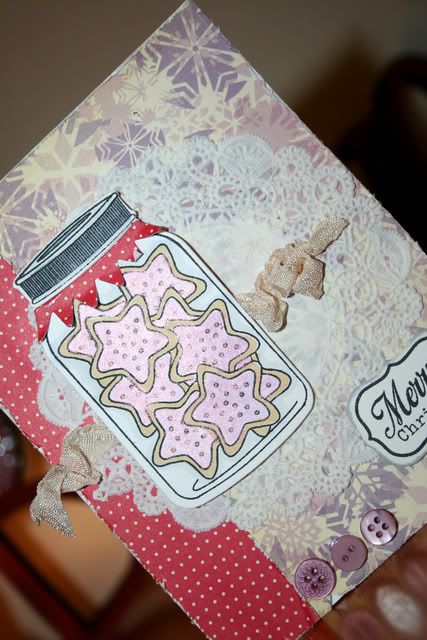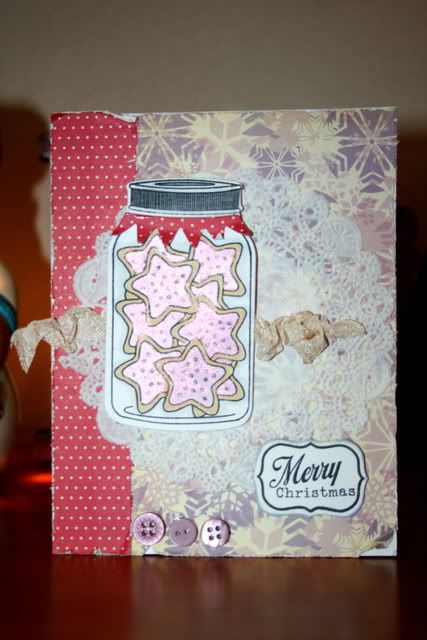 Wishing you and your a Very
      Merry Christmas!
Be Creative!