I have this great Cosmo Cricket paper – Earth Love.    I apologize in advance for my pictures.    The room was dark and well..   I guess I couldn't tell what I was doing.  LOL!    The card has already been given to it's lucky owner so you'll have to accept what you're given.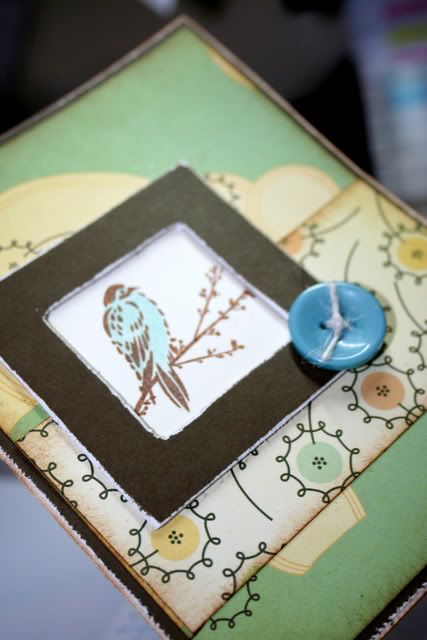 This is one of my plain Jane cards.  Not a lot of bling.. but some days just don't have much bling to them. Especially when I need to make 3 cards after a long work day.
I stamped the image of the bird then framed it with a piece of chipboard that I covered with Cocoa paper and distressed the edges.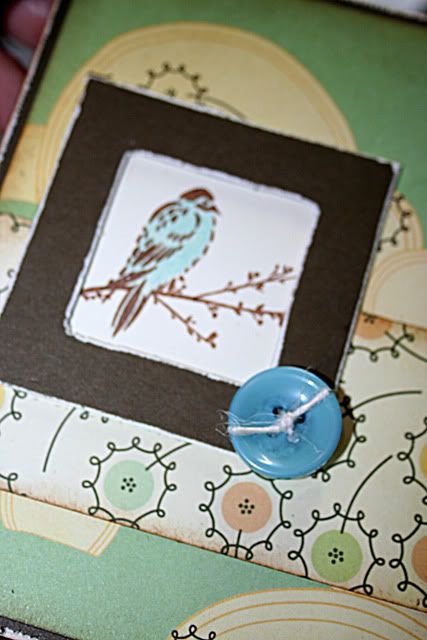 Products used:    Verve – Swan Song. Cosmo Cricket – Earth Love. Chipboard. CTMH – Cocoa. Button. Twin. Distress ink – vintage photo. Shimmerz.
Be creative!