Moments.  Those moments go so quick..  
We combined our Family Christmas party with a surprise birthday party for my baby sister.  Krinkle turns 40 on the 22nd.  
I remember when she was born.   I was 3 months shy of 9 years old.  My Brother, Sister and I were sitting out in the car waiting for Dad.  He was in the hospital getting Mom and the new baby.  Back then, kids couldn't go in.   We looked up at the window maybe the 3rd floor?   It seemed very high up.   Dad held her up to the window.  I don't think we could really see her but I do remember that she was inside a big red Christmas Stocking.    Her name is Cristie… (close to Christmas)  and she was born on my Mom's oldest Sister's birthday.. Carol.    What a special little gift she was to our family that year.
Here she is with her Family.
I made her this card for her Birthday.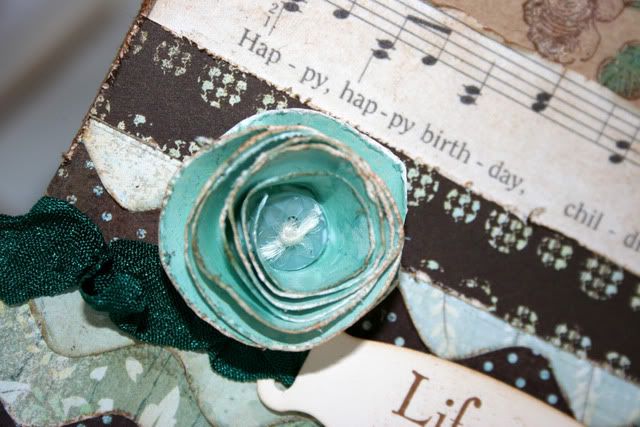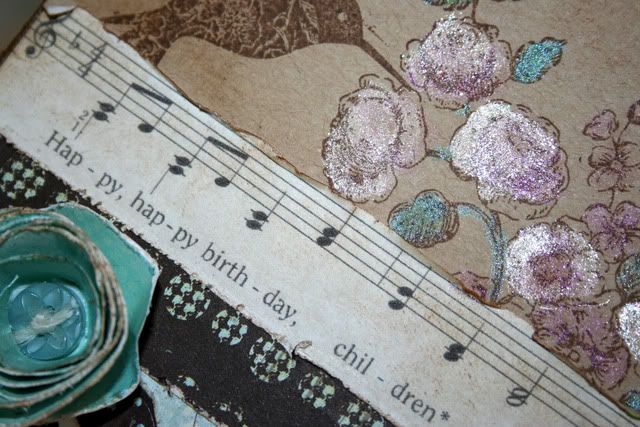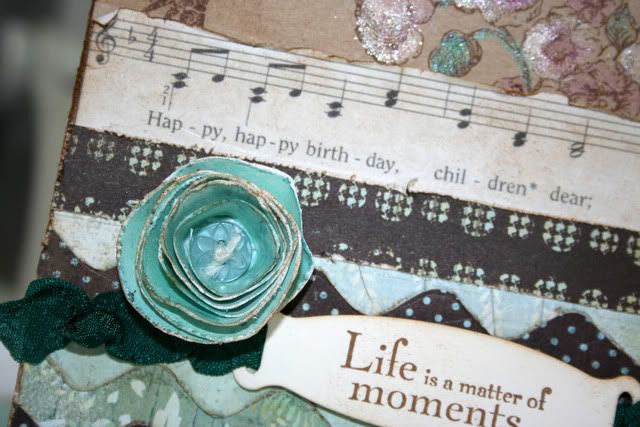 Products used:   SU – Elements of Style. Memory Box. Shimmerz. PTI – Die cuts. Distress ink – vintage photo.  Paper rose. Button. Twine. Music. Nestabilities. Seam binding ribbon.
Be Creative!