I wandered into a little local shop last week.. Knit One, Quilt two.. Good thing I don't sew! Wow! What an adventure of goodness. The most beautiful fabrics and quilts hanging everywhere.
I was on a hunt for some cotton yarn. This is what I found. They have a little manual machine that winds it into a ball.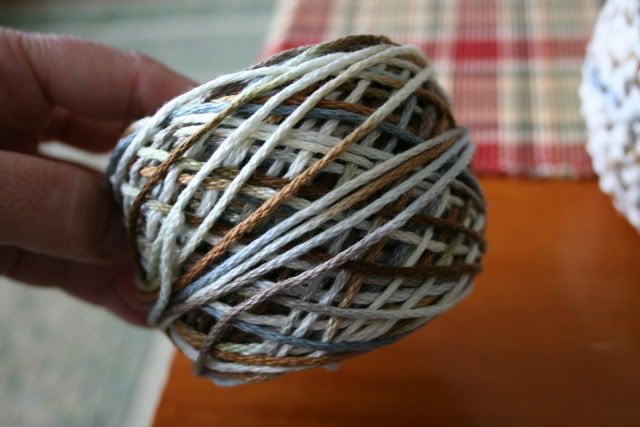 I want some little bowls, or bins for my craft room to put some of the little random things in. I couldn't really find anything I liked so I decided to crochet some little bowls. This is my first one.
Isn't it cute?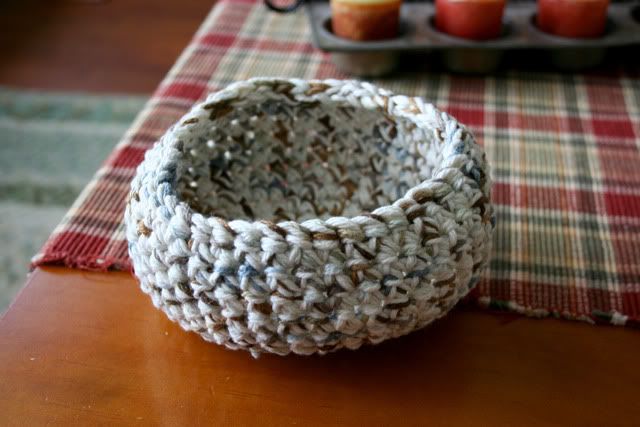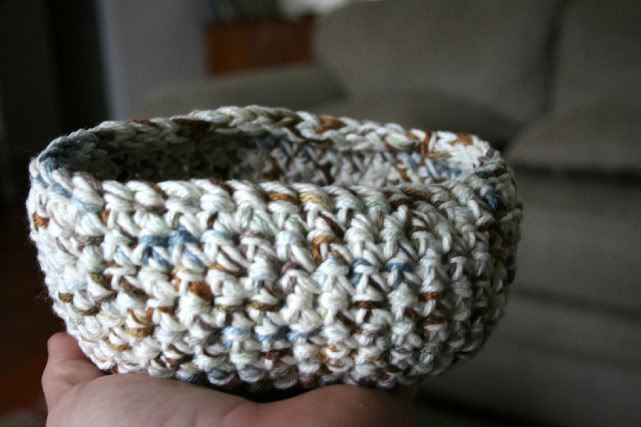 I plan on making a few more, probably a little larger than this one. (Notice my little vintage jello molds? They're great for little buttons, brads, etc..)
"There is no such thing as wasted affection."