Ever wonder where that phrase came from? It became popular in the 1920's; probably because of the popularity of radio shows. Bee's carry pollen back to their hives in little sacks on their legs. The allusion is to the
concentrated goodness to be found around the bee's knee
. Hence the Phrase "the bee's knee's" meaning "the height of excellence."
I started this project a couple of weeks ago, then have been busy doing other things. Over the weekend I decided to finish it up.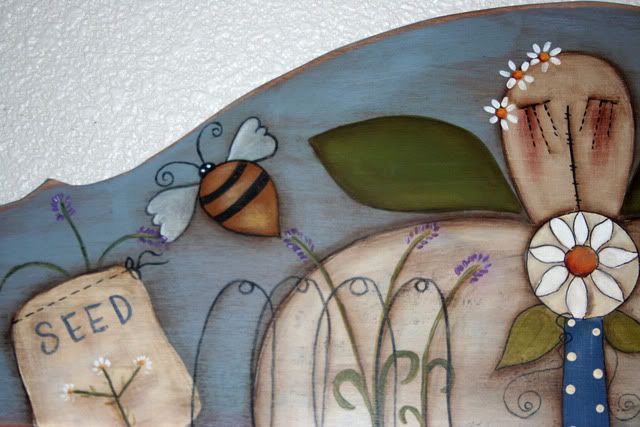 If you don't already know me very well, I like the country, grunge, whimsical look.
Who knows what that means!
I cut out a piece of 1/4" birch plywood for the project. Its about 24" long. It's sitting on top of the mirror in my entry.
I recently went to our local Restore shop. It's a place for local contractors and homeowners to donate used and new building materials. The shop sells to the public and all proceeds go to Habitat for Humanity. I found a stack of various sizes of old kitchen cabinet doors. They make great framed projects. I painted the one below several years ago. More projects to come…..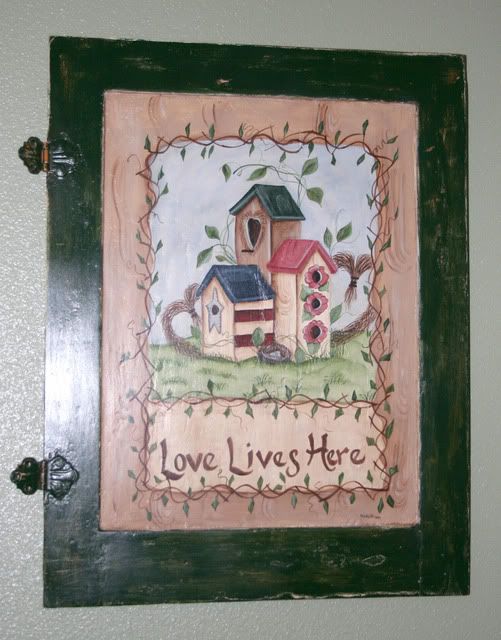 "My friends have made the
story of my
life" Helen Keller