This is from one of the lessons from my new Digital Expressions book.. It has quite a few layers.. and turned out quite ODD. LOL! That's ok.. Most Art is…well…quite odd!
It's kind of hard to tell, but I used a photo of myself, then added layers of colors and paint, shadowed and sketched. You can't even see any of the original photo except my eyes, teeth and shirt. I had a really hard time with the lips. The background has many layers of brushes, then I added a couple digital elements. Entire piece has 24 layers. Gasp!
Guess what is now on my wish list? A graphics tablet. Much easier for drawing than my mouse..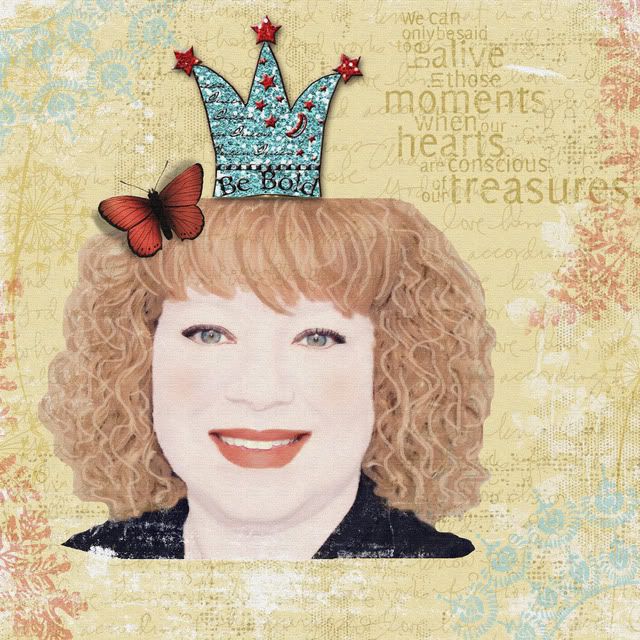 "Why not learn to enjoy the
little things? There are so
many of them."