I'm still sharing cards I made a couple of weeks ago… before I got my good camera back from the shop… do the photo's aren't the best.. but you get the idea..
I made more paper flowers for this one. They're so fun !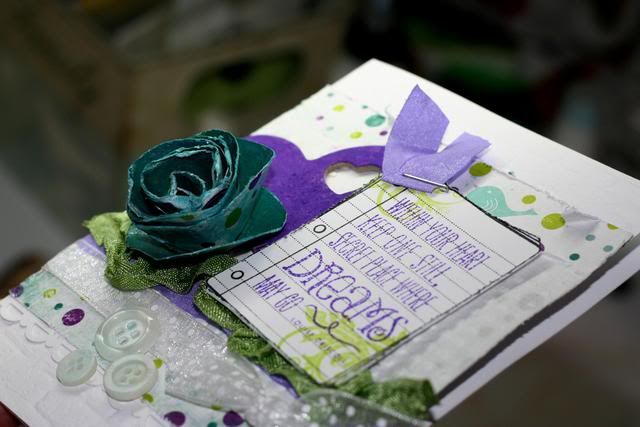 This card has alot of white. It's hard to see the different layers and textures, but I used a Tim Holtz embossing plate on the main card base. I embossed a sheet of velum and put over the designer paper. I punched a nice little lacy edge and there is 3 layers of ribbon.
I found this fun BoBunny paper at Archiver's. Peacock Lane Parade. My Sister loves purple and I love the teal with it.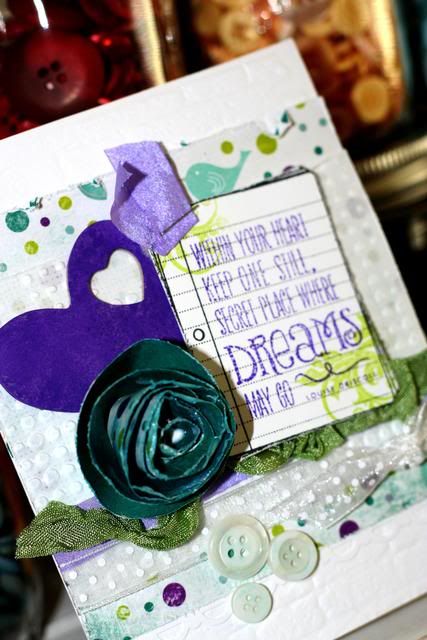 Products used: BoBunny. Tim Holtz – emboss template. Shimmerz. Maya Road heart chipboard. Adirondack paint dauber. Ribbon, buttons, Vellum.
Verve
– Blue Skies. Staple.
CTMH
- Hydrangea, Citrus Leaf.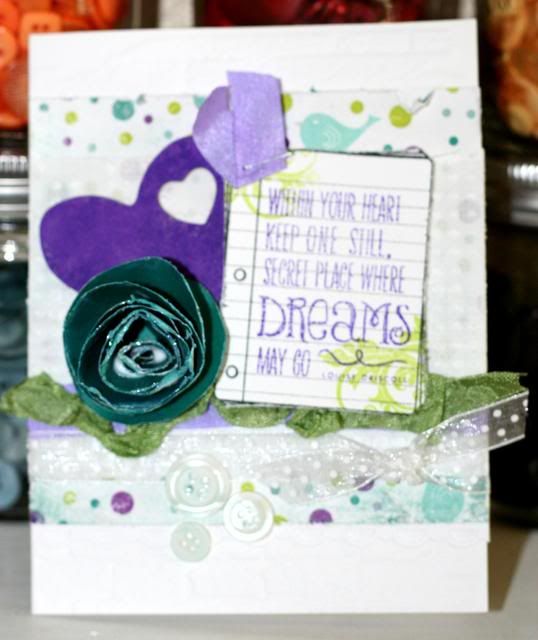 " If you keep doing what you've always done,
You'll keep getting what you've always gotten. "