Monochrome
[1]
is a term generally used to describe painting, drawing, design, or photograph in one color or shades of one color.
[2]
Monochromatic light is light of a single frequency, though in practice it can refer to light of a narrow frequency range. A monochromatic object or image is one whose range of colors consists of shades of a single
color
or
hue
; monochrome images in neutral colors are also known as
grayscale
or
black-and-white
.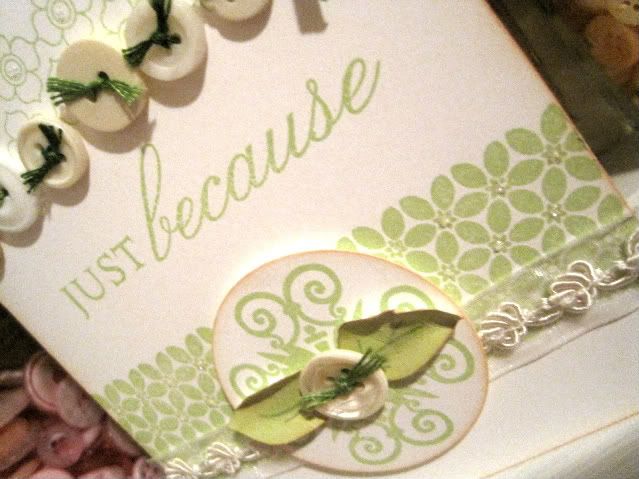 Urban Dictionary describes Monochromatic as…
A personality type which is incapable of processing a broad spectrum of thought and only perceives issues in an all-or-nothing black or white context. Closed-minded. Obtuse.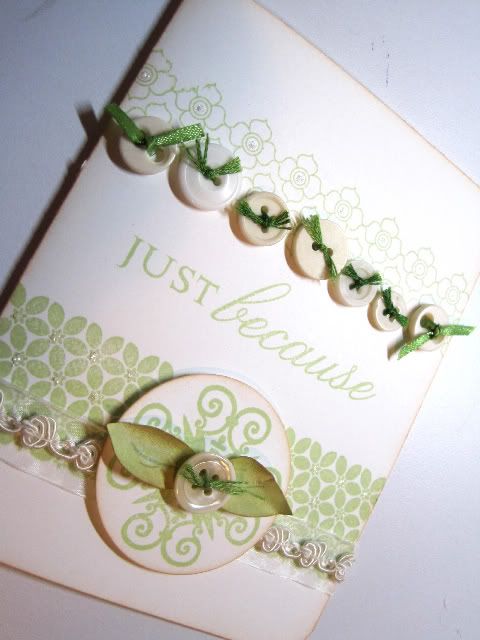 Products used:
PTI
– Backgrounds – Petal Power. Giga Guidelines.
CTMH
– Sweet leaf. Buttons. DMC Floss. Ribbon. Nestabilities. Stickles.
Enjoy! Create! Simplify!