I love this new Creative Basics set X5810 – Cherry O from CTMH.  The pretty crush velvet Cranberry ribbon comes with it!!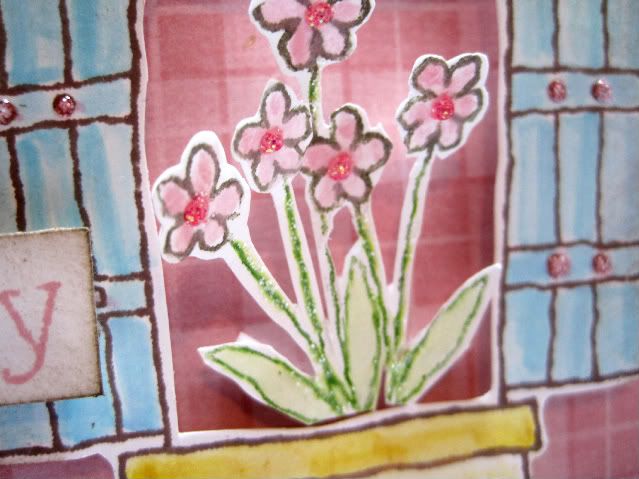 Ring around the rosy
A pocketful of posies
"Ashes, Ashes"
We all fall down!
(Kind of Creepy how we get some of our Nursery Rhymes.)
The words to the Ring around the rosy children's ring game have their origin in English history . The historical period dates back to the Great Plague of London in 1665 (bubonic plague) or even before when the first outbreak of the Plague hit England in the 1300's. The symptoms of the plague included a rosy red rash in the shape of a ring on the skin (Ring around the rosy). Pockets and pouches were filled with sweet smelling herbs ( or posies) which were carried due to the belief that the disease was transmitted by bad smells. The term "Ashes Ashes" refers to the cremation of the dead bodies! The death rate was over 60% and the plague was only halted by the Great Fire of London in 1666 which killed the rats which carried the disease which was transmitting via water sources. The English version of "Ring around the rosy" replaces Ashes with (A-tishoo, A-tishoo) as violent sneezing was another symptom of the disease.
I always pictured little girls holding hands forming a circle and dancing around a pretty flowery bush..    I am traumatized for the rest of my life now!
Products used:   CTMH- Creative Basics X5810 – Cherry-O.  Honey, Blush, Chocolate, Crystal Blue, Sweet Leaf. Blending pen.  D1409 – Flower Pot. Stickles. SU punch. Cranberry Velvet ribbon. My Minds eye scraps.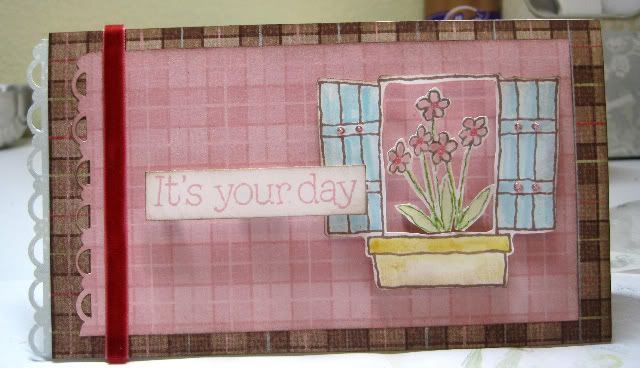 Instant Karma…
Do something every day for someone that will never be able to repay you.