It's not very often that I make a simple card…  they still take time but I like the sleek simple look of them.  
I create most of my cards in the evening.   It's dark out when I grab the Canon so the  pictures  don't always turn out the best.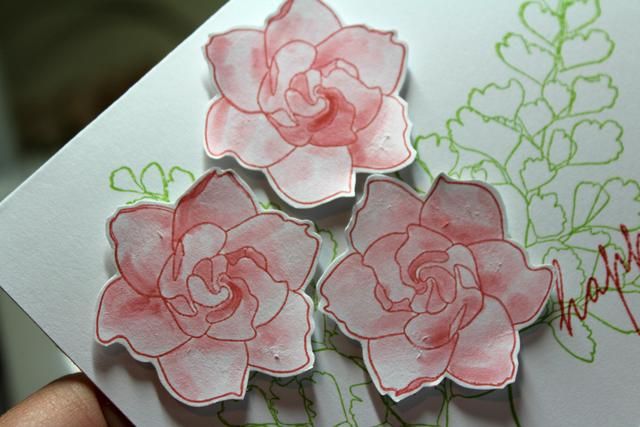 I used a plain white card base and stamped the leaf image as the background.   I then stamped the flower image three times,  used ink and a blending pen to color, then cut them out.
I always think something is missing and I need to add more when I create this type of card.   Some times less is more…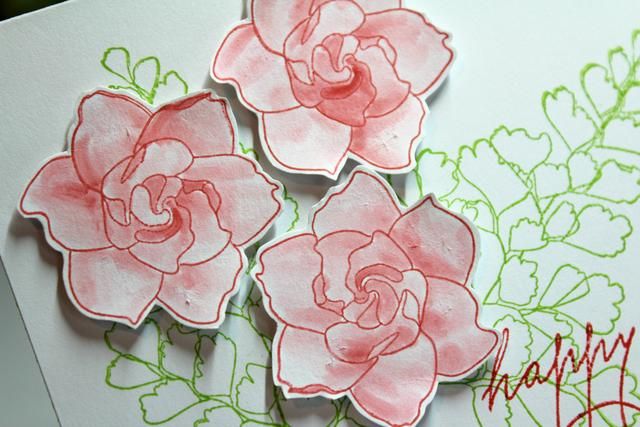 Products used:   SU- Growing Green.  CTMH – Pear. Smoothie. Blending pen. PTI – Botanical Silhouettes.
Be Creative!