Here are a couple of fun little cards I made awhile back. Both images are digital and colored with Copic Markers.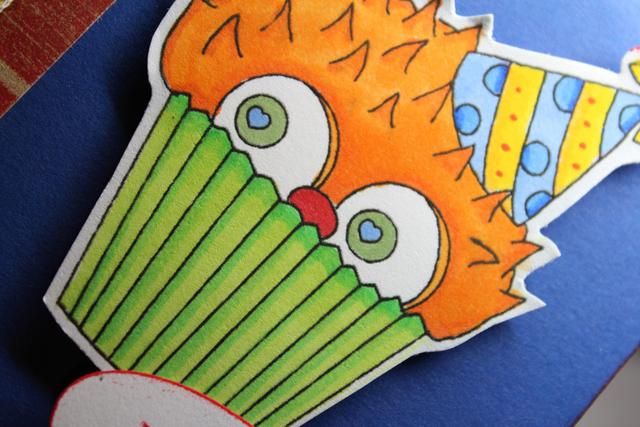 Products used:   Cupcake digi image.  CTMH – Route 66. Holiday Red. Moonstruck. Copic Markers. Verve – Faux Ribbon. Ribbon.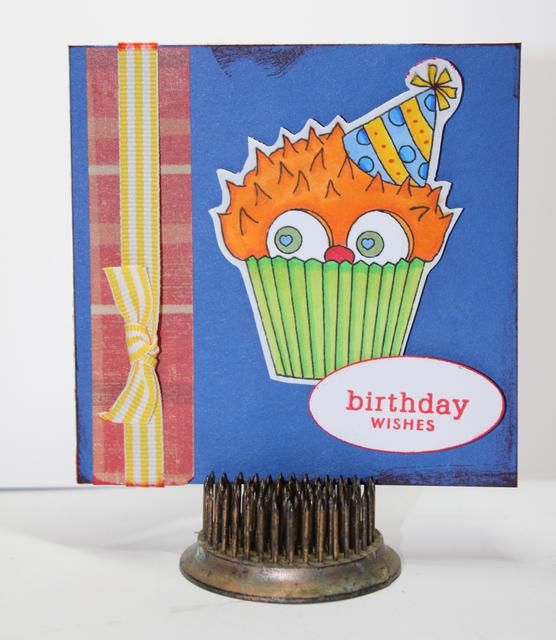 Have you seen the move Thor?   It's a fun, superhero type movie.   This image came in a digital set along with several other super hero images.   (remember the Captain America image I posted a few weeks ago?)
Colored with Copic markers..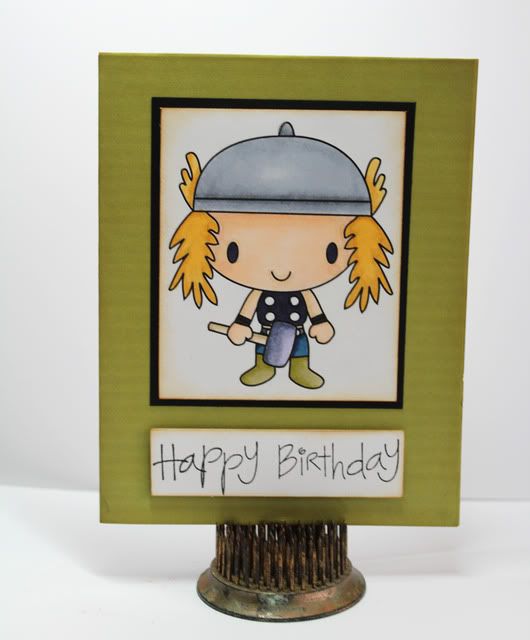 Be Creative!