Although this card looks nothing like Ariel,  it makes me think about the news I heard on the radio the other day.   The new release of the Lion King 3D has done so well for Disney (A lot better than expected),  they've decided that they're going to re-release a few more in 3D.  One of them is going to be The Little Mermaid.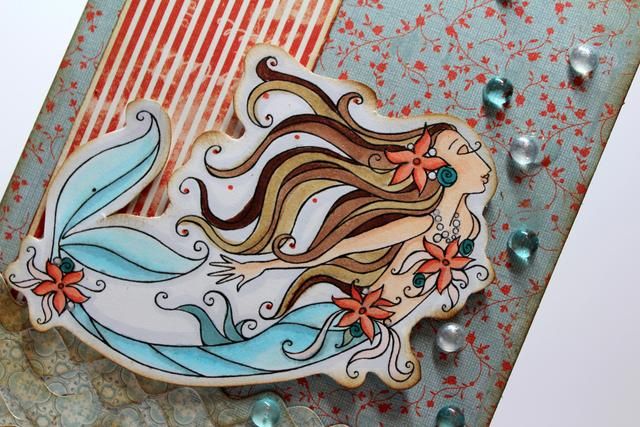 My girls loved the little mermaid.   When it first came out,  their Grandpa Archie got it for them on VHS for Christmas..  I can't even tell you how many times they watched it.  They new the entire script. You can't ever go wrong with Disney.
For this card I used a digital image by Michelle Perkett.  Her images are for sale at her Etsy shop HERE.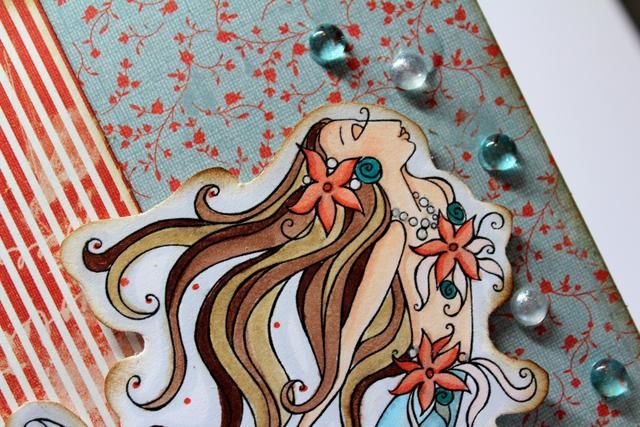 I colored the image with Copic markers then added a little bit of shimmerz for added bling.
I cut out several layers with my rickrack die cut from Paper Trey Ink. It's supposed to look like waves of water.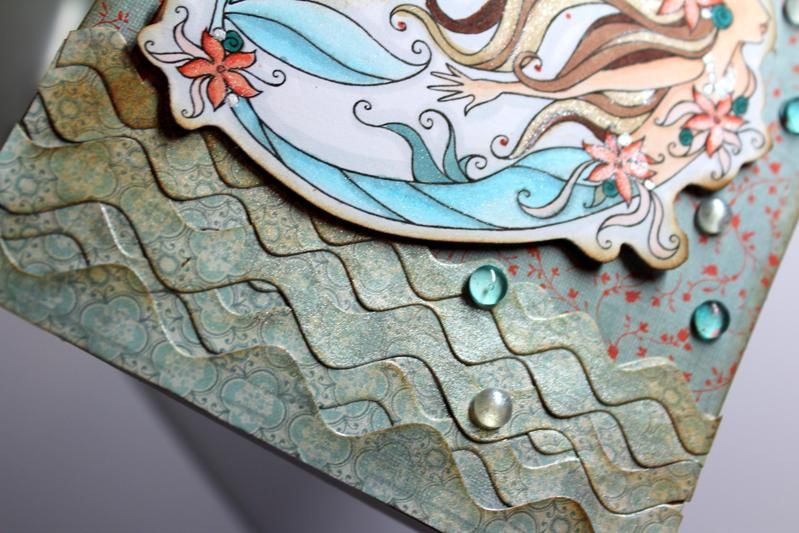 I added a few baubles from Robins Nest and Pink Hedgehog.
Products used:   My Minds Eye – Honey Cake. Michelle Perkett image. Copic Markers. Shimmerz. Fantastix – Frost white. Robins Nest baubles. Pink Hedgehog baubles. PTI – Rickrack die.  Distress ink – vintage photo.
Be creative!