This time of year I tend to think about all of my blessings. I truly have led a blessed life. Not easy by any means; but blessed. I've learned from hardships endured and will probably continue learning. I realize others have had harder struggles than I have, but I'm still here and I'm still treading forward.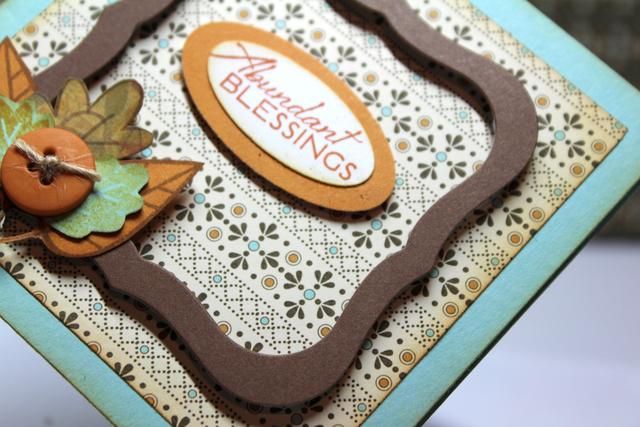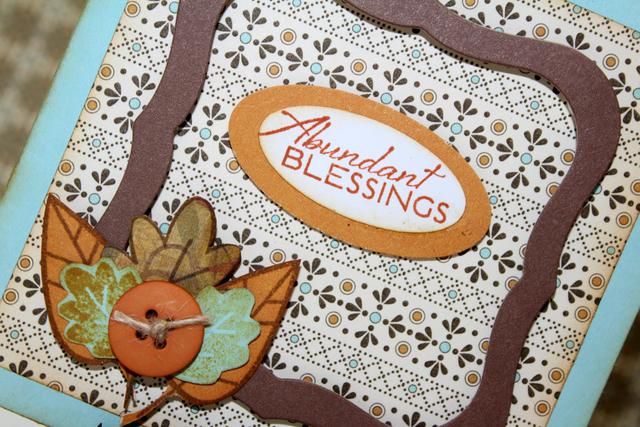 Products used: Verve – Autumn Splendor. SU – Spice Cake. Misc design paper. CTMH – Terra Cotta, Chocolate. SU – Baja Breeze. Distress ink – Wild Honey. Spellbinders – die cut. Verve – Bountiful harvest. Button. Twine. SU punches.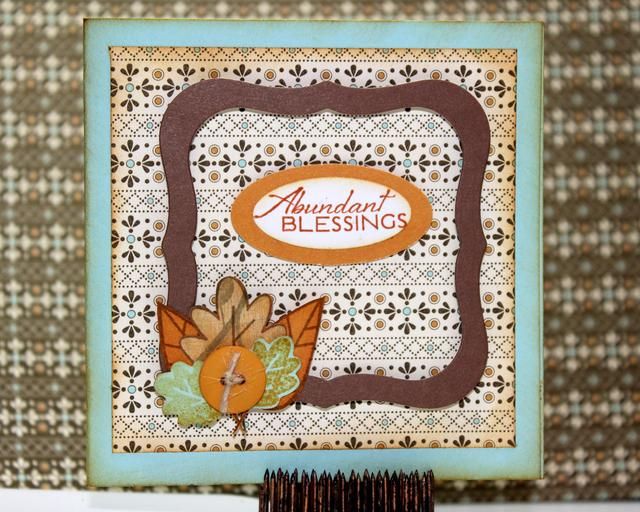 Turn off the music player above at listen to this beautiful song.
You can find the link to NieNie's blog on my left sidebar…. It's down a ways.. Keep looking :)