I mention all the time it's hard for me to make plain boy cards.   I don't know.  Do men like cards that are all frilly and have ribbons?   My Handyman just says..  "That's nice. Thanks"  and puts it in his desk drawer.
I am a programmer/analyst so I work with a lot of men. The IT department is probably 90% men. Since I'm a card maker they get homemade cards from me.  A tiny bit of bling won't hurt.
I used eyelets on this card.  I haven't used them for ages.   I forgot how much I like them.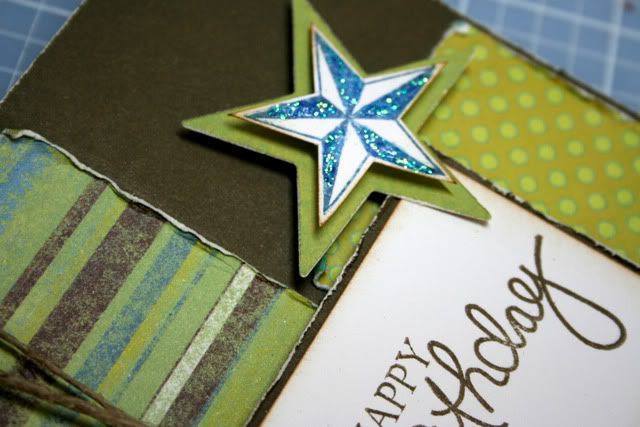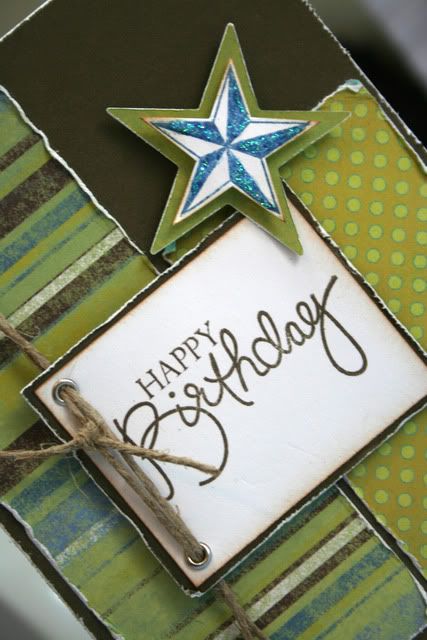 Products used: Verve – American Hero. PTI – Birthday Bash Sentiments. My Minds Eye. CTMH – Cocoa. Star punch. Stickles. Hemp. Eyelets.