Wow!  It's Monday and I'm actually posting my Mojo Monday challenge card today..   I love these challenges…  when I find the time to do them.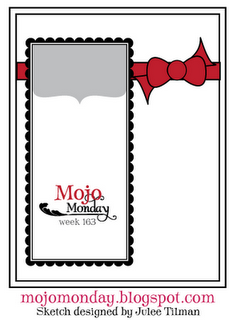 I went to Hobby Lobby and they had 50% off all of their Scrapbook paper.  I found this pad of  12x12 paper by K & Co called Lifes Journey.  So pretty!  Sale price - $4.75 for 36 double sided sheets.  I also found a package of little paper doilies at the dollar store. (36ct)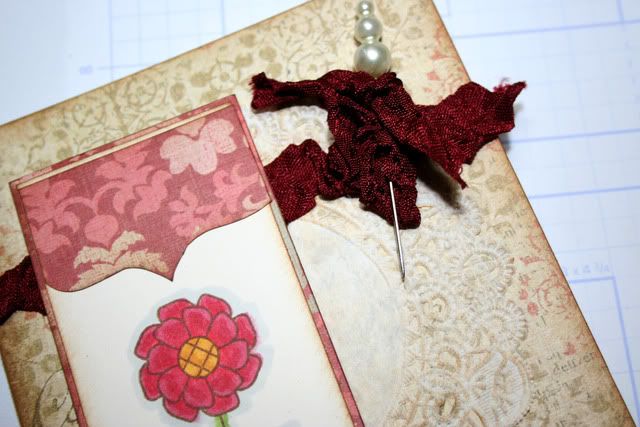 A blessing, (also used to refer to bestowing of such) is the infusion of something with holiness, divine will, or one's hope or approval.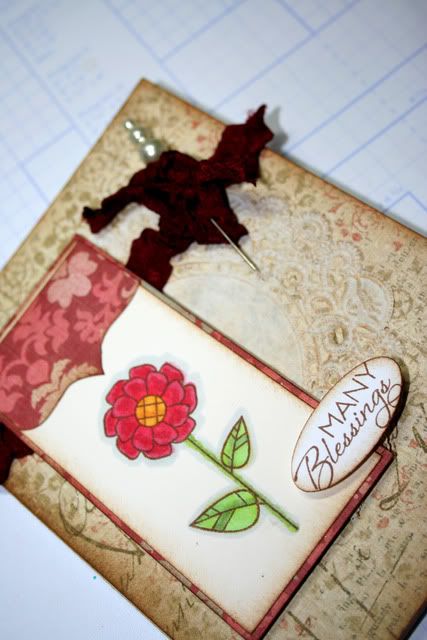 "To be blessed" means 'to be favored by God'. Blessings therefore are directly associated with God and come from God. Therefore to express a blessing, is like bestowing a wish on someone that she will experience the favor of God. "May you have a blessed Christmas", therefore can also be translated as: "May you experience the favor of God during this Christmas period.
Products used:   K&CO – Lifes Journey. Doily. Verve – Many Blessings. Distress ink – Vintage photo. Copic markers. SU punch. Seam binding ribbon. Maya Road pin.