It will be here before we know it..  I can't quite say the word even though I've been preparing for a few weeks.   Here are a few things going on in the craft room.
This is about as clean as its going to get for a few weeks.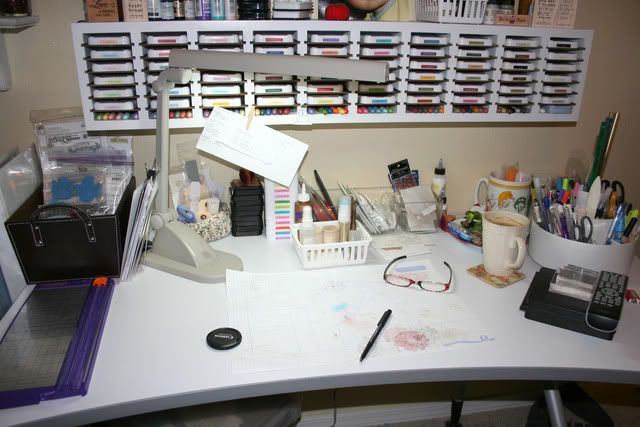 I am a list maker.  I always have lists of various things and one of them is cards I need to make.   I used a glue dot on this small clothes pin and attached to my ink stack. I can attach my list for an easy glance. 
Embossed snowflakes and more.  I usually make about 150 cards for Christmas and I'm just starting…   Busy! Busy!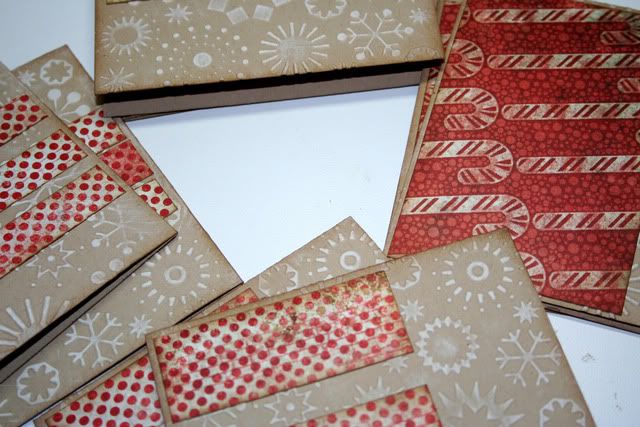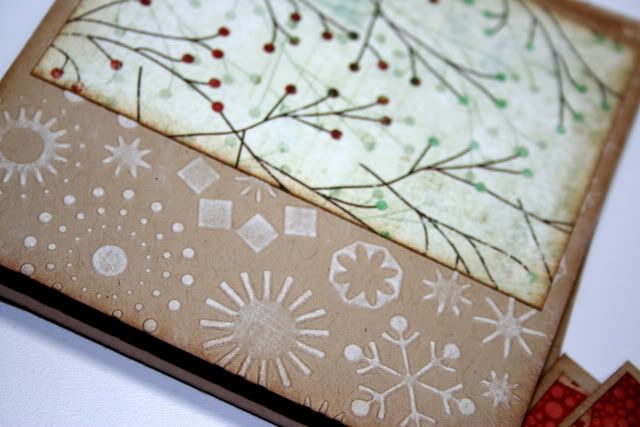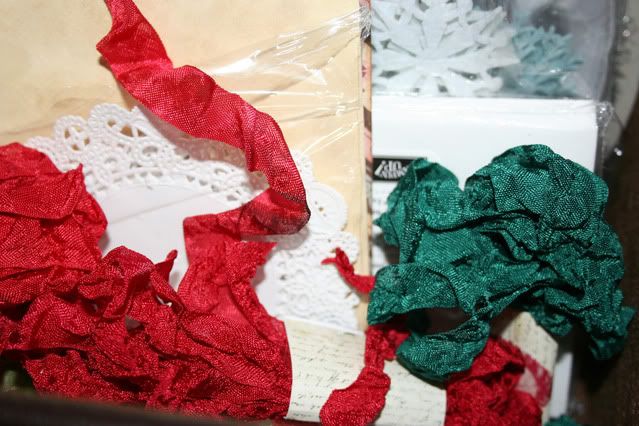 I have a work bench and table in the 3rd stall of the garage where I do all of my woodcutting and painting .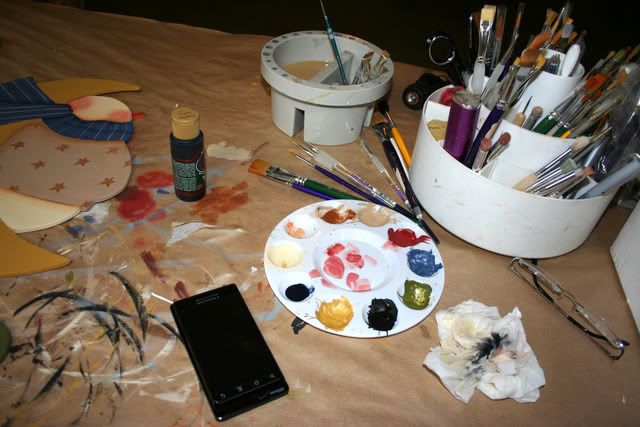 What's going on in your craft room?