Memory Box makes the pretties papers. I'm using Dewfrost for today's projects.
Read more about Frost
HERE
.
When I think about frosty cold air, I think about Hot Chocolate or a nice Skinny vanilla latte.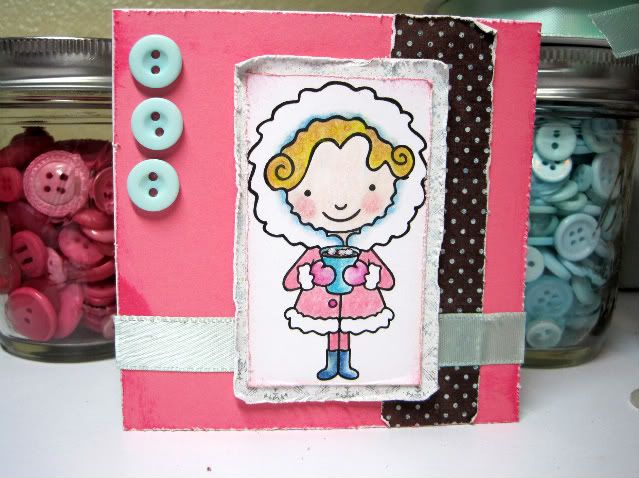 And I think about Polar Bears. I have the entire Planet Earth movies on DVD. These nature films fascinate me. Read more
HERE.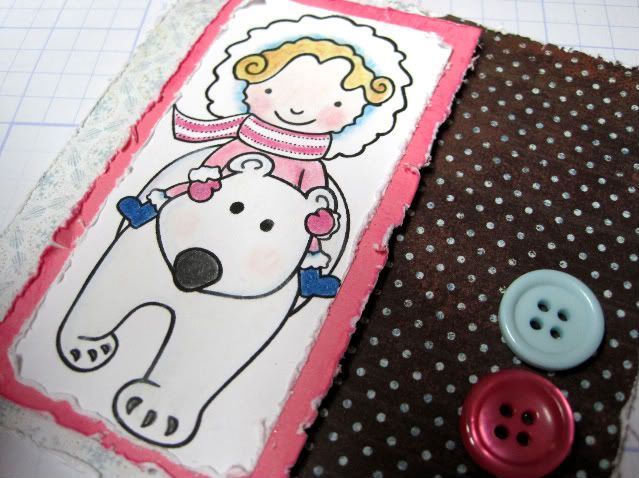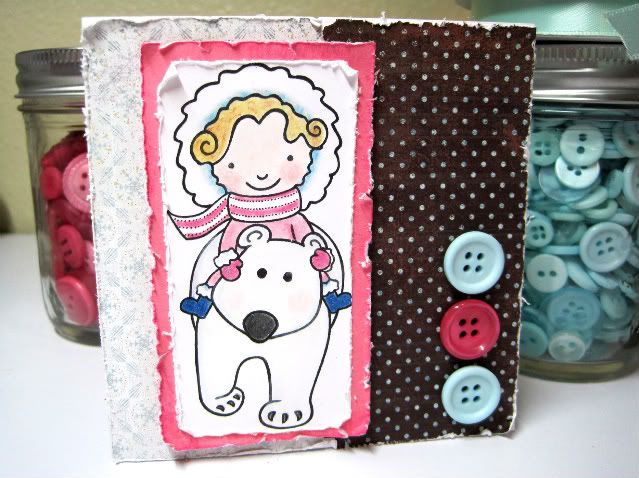 Products used: Memorybox - Dewfrost.
CTMH
- Bubble Gum, Cocoa. Stickles. Prismacolor pencils. Buttons. PTI - Aquamist ribbon.
Pinkcat studio
images.
EnJOY!