The cutest little boy that I know spent the night with his Grammy Friday night.
We watched
this
movie 4 times... and that wasn't even enough! He loves dinosaurs!
He loves stacking the pillows on the couch and jumping on them...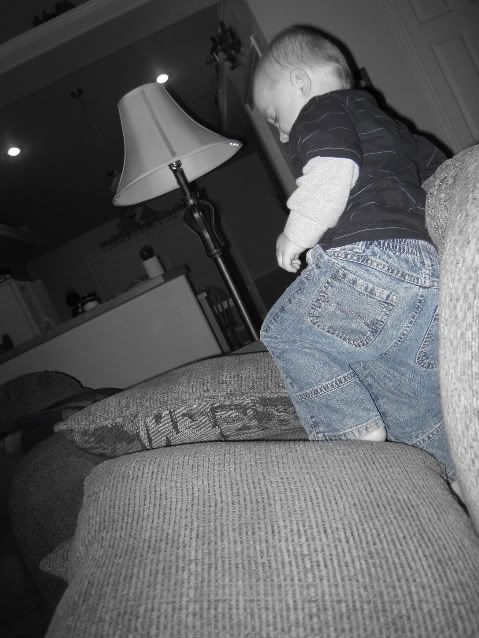 His constant companion..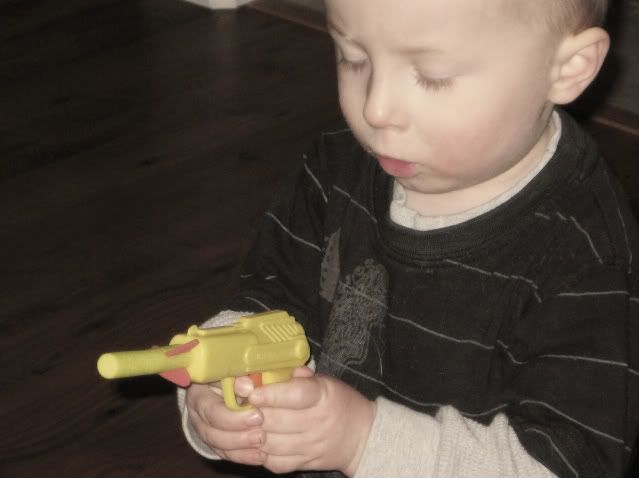 It looks like Grammy could use a pedicure on her Winter Feet!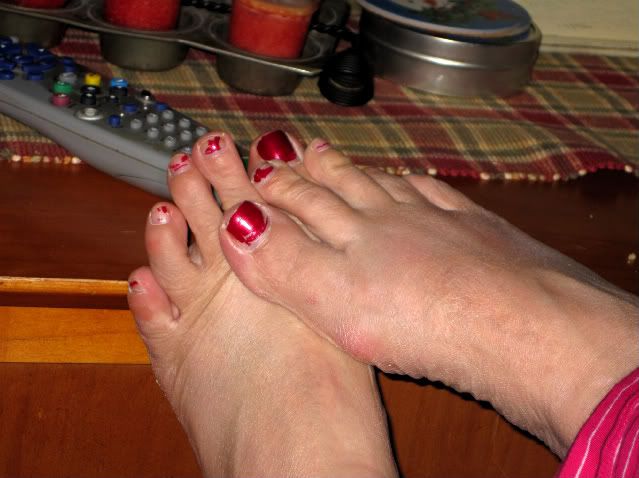 Check back later today for more of this....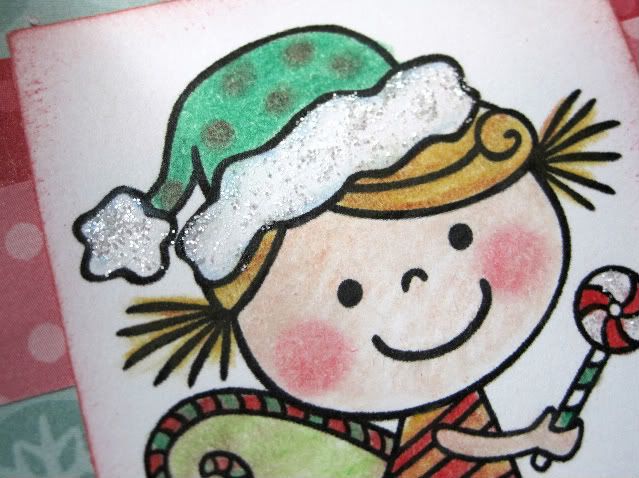 EnJOY!